Review: It's Not Dead Festival – Circle Pit Olympics
Bad Religion performing at It's Not Dead at San Manuel Amphitheater Festival Grounds Oct. 10. (Evan Solano/LOL-LA)
I always joked that if I had a time machine I would go back to the '80s and go see all the bands I never got a chance to see. While it may be a while for my DeLorean to appear, I thankfully had Kevin Lyman and his inaugural It's Not Dead Festival to take me back to a time that punk has forgot.
There are some diehard punk fans who remember when Lyman, who co-founded Warped Tour more than 20 years ago, helped push punk rock to the forefront of the music scene in the mid-'90s with bands like No Use for a Name, Blink-182, Lagwagon and Guttermouth, but have been rather critical of the caliber of bands that have seemed to take over Warped Tour recently. I mean when bands like Falling In Reverse and Motionless In White replace bands like Rancid and the Vandals, it might be time to call it a day.
Instead, Lyman answered his critics with It's Not Dead Festival, a celebration of all the '90s punk bands that helped defined a generation of listeners. The lineup for Saturday's debut had just about every punk band that mattered in the mid '90s.
As I was wandering onto the San Manuel Amphitheater Festival Grounds after trying to avoid the heat, SoCal ska legends Reel Big Fish were wrapping up their set with their 1996 hit "Trendy," followed by their cover of "Take On Me" by a-ha, which I totally forgot was a thing.
Pittsburgh, Pa.'s Anti-Flag followed, with singer/guitarist Justin Sane dressed in all black and sporting a mohawk, exactly as I remembered from high school. Although I never really was a fan of the band when I was younger, I was impressed with their live set for the show. They reminded me of what Green Day could have been if they decided to be a little more edgier and rejected mainstream success.
The only songs I was familiar with were "Die For Your Government," the title track from their 1996 album. I believe it was during this song toward the end of their set that drummer Pat Thetic (get it?!) and bassist Chris #2 set up their equipment and actually got into the pit to play the last part of the song. It was definitely impressive to see and had the crowd in a frenzy.
Florida's Less Than Jake were also a lot of fun to see live. Growing up on a steady diet of crust and thrash metal in middle school I never really allowed myself to branch out to third-wave ska bands like Less Than Jake, so being a jaded 30-year-old now, to be able to see them live and love their set was like fixing a 15-year wrong.
Much of their set consisted of songs from their 2003 album, Anthem. Bassist Roger Lima was phenomenal live, practically shredding on the bass as the band blasted through songs like "The Ghosts of Me and You," "Look What Happened" and "The Science of Selling Yourself Short."
Shortly after their set, I ran straight to the Old Skool Stage to catch O.C. hardcore legends T.S.O.L. Singer Jack Grisham – who came out in this bizarre kilt-like thing and black blazer, shirt and glasses – commanded the stage as the band rocked through classics like "Abolish Government/Silent Majority" and "Code Blue."
The Bouncing Souls and the Vandals were a real treat to see live since I've always been a fan of them but never had the opportunity to see them live until now.
The Jersey-based Bouncing Souls played to a fevered crowd who were kicking up clouds of dust as they were circle pitting along to classic songs like "True Believers" and "Late Bloomer." Singer Greg Attonito trolled the West Coast fans before the band kicked into "East Coast Fuck You," from their 1997 self-titled album.
O.C. punk veterans the Vandals played a wild set, starting with the classic "Anarchy Burger (Hold the Government)" from their 1982 debut EP, Peace Thru Vandalism. The band dedicated "And Now We Dance" to all the people circle pitting in the hot San Bernardino sun. They finished their set with a cover of Queen's "Don't Stop Me Now," with guitarist Warren Fitzgerald, stepping behind the mic and crudely dancing around the stage like a punk-rock Freddie Mercury, screaming at the crowd to pay attention to him. It was perhaps one of the best Queen covers I have heard and showed that a band that has been around as long as the Vandals still know how to surprise their fans after so many years.
The order selection of the final four bands of the evening was decided throughout the day in between sets, as Lyman himself would come out onstage and spin a giant wheel with all four names on it to decide the final lineup for the evening. First up was the Descendents.
I am not even going to pretend that I was not excited to see this band. Growing up, the Manhattan Beach punk band blended the blind rage of the emerging L.A. hardcore scene with a unique, wry, self-deprecating wit while retaining strong pop-punk melodies during a time when pop punk didn't even exist yet. For me there's legendary, and then there's the Descendents.
Right away the band launched into "Everything Sux," the title track from their 1996 album, and "I'm The One." It was only two songs in, and I was already beside myself with emotion.
Although the band is well into their 50s now, frontman and unofficial band logo Milo Aukerman still had the passion and vigor of his younger self. Beneath the short-cropped grey hair and soccer dad-inspired outfit he was wearing onstage still lived and breathed the young social misfit who poured his heart out in songs like "Silly Girl" and the title track from their 1985 album, I Don't Want to Grow Up.
The band delved into a few songs from their often underrated 1987 album All, which traded their signature three-chord pop songs for more complex arrangements and off-tempo tracks like "Van" and the poppy, more accessible "Coolidge."
Although I would've loved to hear more obscure tracks like "Iceman," which would've had the circle pit turn into a straight mosh zone, being able to see the band play "Talking" and "Nothing With You" from their last album, 2004's Cool to Be You, was a treat but also made me realize that it's been more than a decade since we've heard new Descendents material.
The band finished their set with cuts from their now-legendary debut album, Milo Goes to College, playing "Myage," "Suburban Home" and "I'm Not a Loser."
Watching the Descendents was beyond a dream. I laughed, I cried, I lived. For many of us in the crowd, this band helped us through the awkward years of isolation, loneliness and frustrations with trying to fit in and be successful while still being unique and individual. I knew this feeling all to well, and I think everyone who was screaming every word along with Milo, knew that feeling too.
Following like a one/two punch combo was Los Angeles' Bad Religion, who have been one of the longest running and still credible punk bands in the genre. The band started their set with "Fuck You," from their 2013 album True North, following it up with "Against the Grain," from their 1990 album of the same name.
Singer Greg Graffin, now an elder statesman of the punk scene, commanded the crowd with minimal effort. Gone were the days he would bounce off speakers or jump into the crowd, his iconic voice was enough to have the crowd losing their minds singing along and moshing as the band played songs like "52 Seconds."
Although I have basically grown up listening to songs like "21st Century (Digital Boy)," hearing the track live with thousands of people shouting the chorus back was such a rush, that it renewed my love of hearing that song. Even as I'm typing this review, I am jamming it and singing along.
The band took a trip back to 1989's No Control with "Change of Ideas," "I Want to Conquer the World" and the title track.
After finishing their block of older songs, Graffin then told the crowd, "This song is about you and me," as the band launched into "Infected," following it up with their biggest hit, "Sorrow," from their career-defining album The Process of Belief. After so many years of hearing "Sorrow," finally witnessing it live gave me chills. There are few songs that I will never get tired of hearing, this being one of them.
The band finished off their set with "Generator" and "American Jesus."
Up next were Northern California pop-punk anti-heroes NOFX, with singer/bassist Fat Mike sporting his trademark mohawk, a black leather kilt and a half-drunk Stella Artois. The band ripped through their classic hits like "Linoleum" and "Don't Call Me White," as well as all the songs I remember my parents hating when I was in middle school.
The band also did a cover of Rancid's "Radio" and a cover of Mark Curry's "Perfect Government." In between songs, Fat Mike chided and trolled the crowd welcoming them "to Warped Tour 1996" (A joke that had worn out its welcome by the time Less Than Jake Said it almost six hours ago!) and making fun of bands like Good Charlotte and other pop-punk groups that stand in opposition to what Fat Mike and his band have always been about: loud, fast, angry punk rock.
They ended their set with "Separation of Church and Skate," from their 2003 album The War on Errorism.
After NOFX, the rotating stage, which was making changeover times so quick, decided to break down, thus causing the crowd to wait for about 20 to 30 minutes as the stage crew frantically tore everything down for the final band of the night, Pennywise.
Perhaps one of the most important bands in the '90s punk revival, the Hermosa Beach hardcore band finally took the stage and started with a nod to their past, kicking off their set with "Fight Till You Die," from their 1997 album Full Circle, following it up with "Peaceful Day" from 1995's About Time.
Singer Jim Lindberg and guitarist Fletcher Dragge joked about the sound and broken stage, but did not let the early technical difficulties affect the energy of their set. The band played "My Own Country" and "Living For Today," saving their biggest hits for later in the set.
The final three songs the band played were "Society," "Fuck Authority" and, closing out their performance with the essential, "Bro Hymn." It was a dynamite set from the band, although I was a bit bummed that "Victim Of Reality" was absent from their set. Hearing "Alien" live was pretty rad, though!
It was a full day of reliving the best years of my middle-school/early high-school years. Making my way back to my ride, I couldn't help but think of the potential a festival like this has moving forward.
Although my "time machine" didn't quite take me back to a place where I could see bands like Black Flag and the Ramones, being transported to when I was in my early teens and my only concern was all about the music I listened to, it was special to relive this turning point in the punk movement. Like its name implies, punk is definitely not dead – just don't rely on Warped Tour anymore.
Video Slider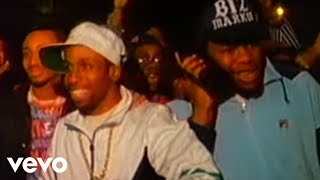 Win Tickets to See I Love The 90's at the Microsoft Theater
I Love The 90's has an upcoming show in L.A. and now is your chance to go at the Microsoft Theater in Los Angeles: Saturday, March 5th. We are giving away tickets to the show. Subscribe to our mailing list!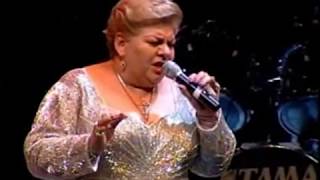 Win Tickets to See Paquita la del Barrio at the Microsoft Theater
Paquita la del Barrio has an upcoming show in L.A. and now is your chance to go at the Microsoft Theater in Los Angeles: Saturday, February 27th. We are giving away tickets to the show. Subscribe to our mailing list!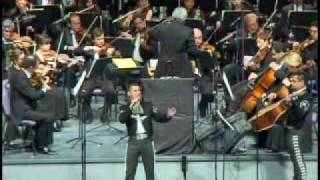 Win Tickets to See Mariachi Vargas De Tecalitlan at the City National Grove of Anaheim
Mariachi Vargas De Tecalitlan has an upcoming show in L.A. and now is your chance to go at the City National Grove of Anaheim in Anaheim: Friday, February 12th. We are giving away tickets to the show. Subscribe to our mailing list!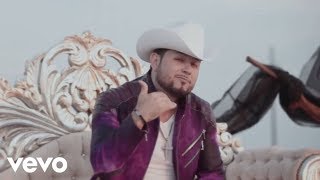 Win Tickets to See Roberto Tapia at the Microsoft Theater
Roberto Tapia has an upcoming show in L.A. and now is your chance to go at the Microsoft Theater in Los Angeles: Saturday, February 6th. We are giving away tickets to the show. Subscribe to our mailing list!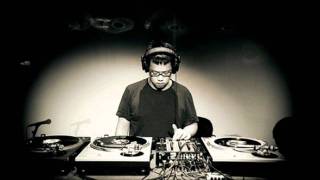 Win Tickets to See Kid Koala at Royce Hall
Kid Koala has an upcoming show in L.A. and now is your chance to go at Royce Hall in Los Angeles: Friday, January 29th. We are giving away tickets to the show.