Review: Iraq as Experienced by the Iraqis in Mikael
Kordo Doski and Jose Moreno Brooks in Mikael
Films about Iraq conjure immediate images of American soldiers fighting a hopeless war against a people who despise us, with the only redemption being the possibility of our soldiers demonstrating bravery or heroism. American Sniper and The Hurt Locker, neither of which feature any Iraqis in major roles, are the best popular examples of this. These may be successful in various ways, and even with these faults, The Hurt Locker is nonetheless still a great film, but it seems obvious that stories of Iraq should involve actually Iraqis. Mikael accomplishes this without making the focus exclusively on the Iraq invasion or its consequences. This is a film about Iraqis, as it should be.
Mikael does feature an American protagonist, the son of two Kurds who emigrated to the United States. Mikael (Kordo Doski, who wrote and directed the film) is a former soccer star who lost his chance to play professionally after a car accident kills his parents. At age 33 and no longer in athletic shape, Mikael decides to train for open tryouts for a soccer club in his parents' native Kurdistan after he decides that his life has become too stagnant. With the help of his friend and trainer Jesse (Jose Moreno Brooks, who also produced the film), he gets back into shape and travels to Iraq so that he has one last chance to play soccer professionally.
It is quietly revolutionary to see a film set in Iraq in which the storyline revolves around athletics instead of artillery, even if it should not be. The Iraq War may have devastated the country, but people survived. They continue on with their lives, have mundane jobs and watch sports on television. While it is quite common to downplay the effects of war on a population, at the same time those effects can be overplayed. Life must go on, and Mikael demonstrates that despite some vast cultural differences that the title character experiences, human nature is more powerful than culture.
Mikael does have the feel of a conventional sports film. Rocky is its obvious inspiration, from its underdog protagonist to even the behind-the-scenes making of the film, with an actor writing himself a role that hopes to make him a star. This seems as obviously a labor of love for Kordo Doski as it was for Sylvester Stallone, and it proves that it is finally time for American audiences to learn about Iraq as it is experienced by Iraqis.

———————————————————-


Mikael


Said Who? Productions
4 Stars
Films are rated on a scale of 5 stars (must-see), 4 stars (exceptional), 3 stars (solid), 2 stars (average) and 1 star (unworthy).
Video Slider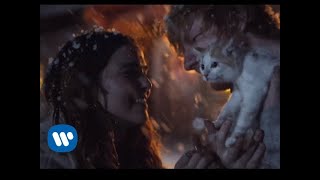 Win Tickets to See Ed Sheeran at the Rose Bowl
Ed Sheeran is back in Los Angeles, and your chance to see him perform is at the Rose Bowl in Pasadena on Saturday, Aug. 18. We are giving away complimentary tickets to the show. For a chance to enter to win, email us at
[email protected]
with "Ed Sheeran" in the subject line and tell us why you would like to go.