Review: How to Be Single – One of the Better Mainstream Rom-Coms of the Past Several Years
Dakota Johnson and Rebel Wilson in How to Be Single (Barry Wetcher/Warner Bros. Entertainment)
Most of the worst times that a person can have during their 20s is when they must figure out the type of person they really are. It is those awful moments that a person will remember for decades to come as they take stock of their mistakes in judgment. Compounding this cruelty is that some of the best times that a person has in their 20s are those they don't remember, except perhaps for the splitting hangover the next day. These seem to be the lessons of How to Be Single, which despite its flaws still remains one of the better mainstream romantic comedies of the past several years, precisely because it avoids the pitfalls that ruin so many films from the genre.
How to Be Single stars Dakota Johnson, released from the bondage of Fifty Shades of Grey, as Alice, a recent college graduate who decides to take a break from her boyfriend to learn who she really is. Anyone with even cursory knowledge of "Friends" – and even the characters in the movie themselves – knows what 'on a break really means,' and thus Alice is single in New York, where she becomes friends with the bar-hopping, promiscuous Robin, played by Rebel Wilson in exactly the tones that one would expect from the character. If this is nothing new for Wilson, it hardly matters. The boisterous, prat-falling libertine with a personality that matches her size is what Rebel Wilson is meant to do, and despite what every single media outlet has spent the past 18 months convincing you, even Amy Schumer doesn't do it quite as well as Wilson.
Leslie Mann and Alison Brie complete the quartet of single women adapting to their circumstances, the former as Alice's older sister who decides to have a baby through IVF, and Brie as a woman so focused on finding the right husband using algorithms that she fails to realize the opportunities right in front of her. If the idea of four women living in New York City recalls another popular television show, it is less a rip-off than a logical continuation of "Sex and the City," since this film is based on a book by Liz Tuccillo, who wrote an episode of the HBO program as well as He's Just Not That Into You. The four women are spiritual successors to Carrie Bradshaw and her crew, and their lessons share some of the didactic nature of "Sex and the City." After all, the film is called How to Be Single. The title befits an instruction guide, and parts of it take that somewhat literally.
The lessons of How to Be Single, however, seem relatively straightforward: Listen to what people are saying and not what you want to hear, don't let your relationships define you and value your friends who stick with you during the worst of times. The young women who are the target audience for this film likely heard these lessons countless times before leaving their teenage years. Where the film is more interesting is its exploration of the seemingly bad advice. An essential subtext of the film is that one should use their 20s to enjoy the craziness life has to offer; it essentially advocates sleeping around and drinking far too much while your body is hearty enough to handle it.
How to Be Single approaches its message in fits and starts. Despite its essential comic sensibility, it contains quick moments of sadness and random oddity. Since this is the rare romantic comedy that does not center around two people finding one another, the film has an odd structure that is often disconcerting. Characters disappear for long stretches, subplots appear and disappear in rapid timing, and only one of those subplots ends precisely as one would expect. Much of this is forgivable, since one of the many morals of the story is that even the most perfectly-planned life is messier than one could ever imagine.
Drew Barrymore produced How to Be Single, and it is easy to feel her presence throughout the story. It has the former child star's signature warmth that shines through decadence and vulgarity, and it is easy to imagine Barrymore in the Johnson role 10 years ago. Nobody knows better than Barrymore how to find a sense of peace and stability after a period of decadent behavior. As the movie shows, the lessons that Barrymore learned apply to people of any age.
———————————————————-
How to Be Single
Warner Bros. Pictures
In theaters Feb. 12
3 Stars
Films are rated on a scale of 5 stars (must-see), 4 stars (exceptional), 3 stars (solid), 2 stars (average) and 1 star (unworthy).
Video Slider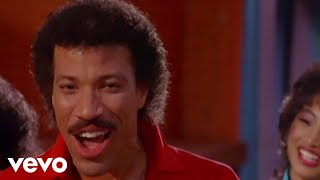 Win Tickets to See Lionel Richie at Hollywood Bowl
Lionel Richie is performing with very special guest Mariah Carey on the All the Hits Tour, and your chance to see them is at the Hollywood Bowl on Monday, July 31.