Review: Hilariously Dark and Charming, "Crimes of the Heart" Takes on Family and Relationships
I Jennifer Cannon, Robin Long and Megan Gainey in "Crimes of the Heart" (Steven Georges/ICT)
Tales of mariticide, a comatose grandfather and failed suicide – those three topics in a play would lead you to believe you're dealing with heavy stuff. But in "Crimes of the Heart," the Pulitzer Prize-winning Broadway show which opened this weekend at the International City Theatre in the Long Beach Performing Arts Center, they're merely dark comedic fodder for the stylings of writer Beth Henley.
This hilariously dark production is anchored by a strong cast of funny women led by Jennifer Cannon as Lenny Magrath, Robin Long as Meg Magrath and Megan Gainey as Babe Botrelle. Each is equipped with charming idiosyncrasies that carry this nostalgic production back and forth between deep, life-altering moments and funny Southern charm.
Set in Hazlehurst, Miss. in 1974, "Crimes of the Heart" masterfully flows between heartwarming and dark. The play follows three sisters – Lenny, Meg and Babe – through a series of life-changing events that shape each person into imperfection. Babe, the scene-stealing younger sister, has shot and wounded her husband, a Mississippi state congressman, after years of being in an unhappy marriage. Her sisters, Meg, a failed Hollywood singer, and Lenny, a 30-year-old virgin more focused on caring for her sick grandfather than on her love life, are each living maligned lives of their own. Although the three seem very different, it's clear their mother's suicide years back has shaped them into the women they are.
United by their dysfunctionality as much as their blood, "Crimes of the Heart" takes deep dives into family relationships and romantic relationships, while highlighting the beauty of imperfection.
"Crimes of the Heart" runs at the International City Theatre at the Long Beach Performing Arts Center (330 East Seaside Way) through June 25. Friday and Saturday performances are at 8 p.m., while Sundays feature a 2 p.m. show. Tickets are $47 for Friday shows, $49 for Saturday and Sunday shows, and you can purchase them at the box office, by phone at (562) 436-4610 or online at ictlongbeach.org.
Video Slider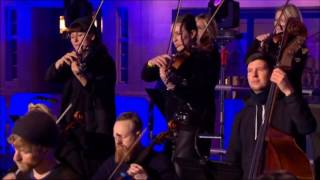 Win Tickets to See Pete Tong at Hollywood Bowl
Pete Tong is back in Los Angeles, and your chance to see him perform is at Hollywood Bowl on Thursday, Nov. 9. We are giving away complimentary tickets to the show. For a chance to enter to win, email us at
[email protected]
with "Pete Tong" in the subject line and tell us why you would like to go.