Review: Franco Escamilla Brings Laughter and Joy to Microsoft Theater
Franco Escamilla performing at Microsoft Theater (Belinda Vega)
Popular comedian Franco Escamilla recently presented his stand-up comedy show at the famous Microsoft Theater. This was the second time the Mexican comedian had come to Los Angeles and performed with great success. The show had everyone laughing all night long, from beginning to end. It was definitely a night to remember and also a great way to break away from everyday routine. If you have the opportunity to attend this stand-up comedy show, then you cannot miss it because you will definitely have fun. Visit the Franco Escamilla website to buy tickets and to find out where he will be performing next.
Escamilla is also known as "El Diablo" (The Devil), or as some people like to call him, "El Amo del Sarcarsmo" (The Master of Sarcasm). He has become a well-known comedian in his hometown of Cuautla, Morelos, and the United States. His fame has made him the first comedian to perform his stand-up comedy show at the Auditorio Nacional, one of the largest and most important venues in Mexico City. Escamilla is considered to be one of the biggest stand-up comics because people love his jokes and pranks.
Escamilla also has his own television show in the United States on Estrella TV called, "El Show de Franco Escamilla," every Sunday night at 10 p.m. He also has another program called, "La Mesa Reñoña," which fans can watch by visiting his official YouTube channel.
In 2016 he made his musical debut at the TrovaFest in Queretaro, Mexico. This year he performed at the "Pa'l Norte"music festival in Monterey Nuevo León with the Argentinian band Los Caligaris. Escamilla recently recorded his own album titled FE in collaboration with Edgar Oceransky.
Video Slider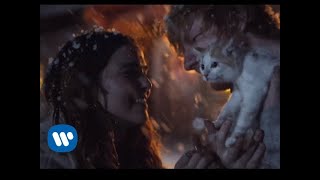 Win Tickets to See Ed Sheeran at the Rose Bowl
Ed Sheeran is back in Los Angeles, and your chance to see him perform is at the Rose Bowl in Pasadena on Saturday, Aug. 18. We are giving away complimentary tickets to the show. For a chance to enter to win, email us at
[email protected]
with "Ed Sheeran" in the subject line and tell us why you would like to go.