Review: Eli Roth's Latest Horror Gross-Out, The Green Inferno
Lorenza Izzo stars as Justine in The Green Inferno.
The Green Inferno is a disgusting movie, but considering it is the work of torture porn filmmaker Eli Roth, that is a feature, not a bug. Audiences who know Roth best as the Bear Jew from Inglourious Basterds may be horrified by the oceans of blood and viscera that the film features – considering that Roth's most mainstream success is with Quentin Tarantino, who is no stranger to disgust – but those who know him best from work such as Hostel will be pleased by the artistry with which Roth dismembers the idealistic college students who travel to the rain forest in order to save it from developers.
Horror audiences take pleasure in watching people die gruesome deaths. While the moral implications of this might be debatable, the fact that audiences enjoy that particular aspect of the genre does not. Most horror films comparable to The Green Inferno complicate this by offering characters whom audiences want to live, but Roth populates the film with a group of what might be the most insufferable people on earth: college activists. Nearly every single one of these characters fits the type that so many people despise: smug, self-righteous, humorless and blind to their own privilege while lecturing others about theirs. Anyone who has ever been lectured on Twitter because of insufficient concern for the latest hashtag outrage will cheer as these characters die. For The Green Inferno, these students may be the protagonists, but they're not the heroes.
Making each and every one of these characters a despicable, self-righteous bore would make The Green Inferno unbearable, however, so the audience at least has somewhat of a stand-in with Justine (Lorenza Izzo, who is married to Roth in real life), who may be naive about the activism but at least approaches it with a measure of sincerity. Izzo is competent in the role, but more importantly she has the one talent that every girl in a horror film needs: She has a scream so loud that it may cause deafness.
The Green Inferno contains much of what Roth's fans love about his work; there is one scene in which a character is dismembered and eaten by the tribe that captures the naive college students, and it is even more graphic than one could imagine. However, while this may be horror schlock, it is nonetheless incredibly well done. The production values of the film are impeccable, and the cinematography by Antonio Quercia is as good or better than any found in any of the more ostensibly respectable films this year.
Roth has lent his talents to graphic horror, likely the most disreputable of all the genres released by major Hollywood studios, but his technical prowess surpasses the genre in which he works most. Everything in The Green Inferno looks terrific. There are times when it is hard to look at the film, but more often, it is hard to look away.
The Green Inferno may be the start of a more mature phase in the career of Eli Roth, but this is hardly Wes Craven doing Music of the Heart. Audiences who loved Roth before will enjoy this as much as they did Hostel or Cabin Fever, while the ones who are new to the horror king may find aspects to appreciate, at least in the moments in which they aren't covering their eyes.
———————————————————-


The Green Inferno


Universal Pictures/BH Tilt


In theaters Sept. 25
3 Stars
Films are rated on a scale of 5 stars (must-see), 4 stars (exceptional), 3 stars (solid), 2 stars (average) and 1 star (unworthy).
Video Slider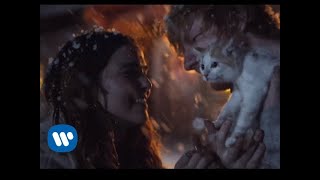 Win Tickets to See Ed Sheeran at the Rose Bowl
Ed Sheeran is back in Los Angeles, and your chance to see him perform is at the Rose Bowl in Pasadena on Saturday, Aug. 18. We are giving away complimentary tickets to the show. For a chance to enter to win, email us at
[email protected]
with "Ed Sheeran" in the subject line and tell us why you would like to go.