Review: Despicable Me 3 Appeals to Everyone, But Not in a Seamless Way
Trey Parker voices Balthazar Bratt in Despicable Me 3. (Illumination Entertainment and Universal Pictures)
The defining feature of the Despicable Me series is that everything in it is strange. The human characters, with few exceptions, have exaggerated features, while the minions that proved so popular they earned a spin-off communicate in bleating baby-noises and resemble rejected versions of the Microsoft Word help-mates. The latest addition to the franchise, Despicable Me 3, continues this odd streak by focusing this series for children on jokes about 1980s kid's programs and the product placement associated with them.
Despicable Me 3 returns to the story of Gru (Steve Carell), the redeemed super-villain who now acts as a secret agent beside his new wife Lucy (Kristen Wiig). After the pair fail to capture the latest super-villain Balthazar Bratt (Trey Parker), who was once a child actor on a terrible '80s sitcom and wants revenge for the world rejecting him once puberty made him too old to star in kid's shows, Gru and Lucy are fired. Gru then learns that his mother (Julie Andrews) has kept it a secret that he has a twin brother, Dru (Carell, again). Gru finds that he comes from a line of super-villains, but Dru is inept at the villainy that came so easy to Gru, and Gru has to balance between training his brother and dissuading him from performing acts of evil.
The film attempts to include material that will appeal to everybody, but unlike the seamless way in which Pixar balances adult humor with material that kids will enjoy, Despicable Me 3 approaches this in a more hodgepodge manner. Adults will find humor in the jokes about terrible 1980s television and the toys that 30- and 40-something adults once owned. Kids will enjoy the minions doing what those strange little figures do, since those creatures are essentially toys themselves. The tension in this movie is that no one under the age of 30 will get the jokes about the garishness of the 1980s, while no one over the age of 10 will get exactly why those minions are so beloved.
The most successful part of Despicable Me 3 is the relish in which its actors perform their characters, particularly Carell, who voices both Dru and Gru with an incomprehensible accent that is somewhere between Eastern Europe and outer space, but nonetheless entertains more than any realistic voice work could accomplish. Wiig finds the fun in the less ostentatious role as the dutiful wife, while Parker, whose voice work in "South Park" has never quite showed that much range, surprises as the bombastic villain. (His Eric Cartman and Mr. Garrison have always been bombastic, but that's more a function of his writing with Matt Stone than the performances themselves.).
Despicable Me 3 does have something for everyone. Adults will enjoy the jabs at the 1980s, while kids will enjoy the silly squeaking. And while what appeals to one will be incomprehensible to the other, that is the inevitable risk of attempting to appeal to all ages.
———————————————————-
Despicable Me 3
Universal Pictures
In theaters June 30
3 Stars
Films are rated on a scale of 5 stars (must-see), 4 stars (exceptional), 3 stars (solid), 2 stars (average) and 1 star (unworthy).
Video Slider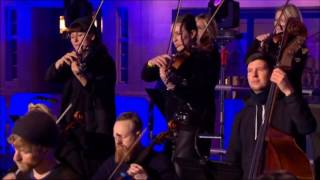 Win Tickets to See Pete Tong at Hollywood Bowl
Pete Tong is back in Los Angeles, and your chance to see him perform is at Hollywood Bowl on Thursday, Nov. 9. We are giving away complimentary tickets to the show. For a chance to enter to win, email us at
[email protected]
with "Pete Tong" in the subject line and tell us why you would like to go.