Review: "Dead Man Walking" Is A Musically and Intellectually Complex Opera
(l-r) Michael Mayes as Joseph De Rocher and Jennifer Rivera as Sister Helen in "Dead Man Walking." (Steve DiBartolomeo for Opera Parallèle)
Just like opera stories and its music have influenced film and TV, so have these influenced opera including such recent works as "The Fly" (opera) from the 1958 film and "Brokeback Mountain" (opera) from the 2005 Oscar winning film.
One of the early examples of films inspiring an opera is Dead Man Walking which had its world premier by the San Francisco Opera on October 7, 2000 at the War Memorial Opera House. Based on the book of the same name by Sister Helen Prejean, which also inspired the 1995 film, it tells the complex story of a man on death road and the nun who befriends him till that ominous moment of death.
The opera was the first written by American composer Jake Heggie, whose latest opera "Moby-Dick" (libretto by Gene Scheer) will have its Los Angeles premier at L.A. Opera this season. With a libretto by iconic playwright Terrence McNally, "Dead Man Walking" has been performed all over the world including Australia, Canada, Germany and Vienna with two recordings issued, one of its premier and another on 2010 starring mezzo-soprano superstar Joyce DiDonato as Sister Helen Prejean from a Houston Grand Opera production.
A new, simpler production by San Francisco's Opera Parallèle's made its Los Angeles premier on Saturday, March 7 with updated orchestration (under Heggie's direction) for a 31-piece orchestra at The Broad Stage in Santa Monica. Conducted by the talented Nicole Paiement (who is also its artistic director) and direction by Brian Staufenbiel, "Dead Man Walking" featured mezzo-soprano Jennifer Rivera as Sister Helen and baritone Michael Mayes as the convict Joseph De Rocher.
The prologue starts the work with a very sensual, innocent and finally violent scene, as two young lovers skinny dip in a secluded lake are surprised by De Rocher and his brother (who is not physically represented) and then brutally murdered. This all happens in the background as sister Helen Prejean stands front center stage singing a spiritual infused aria that crescendo into a percussion filled apex when the murder happens.
In Act I we learn that Sister Helen has been corresponding with De Rocher, who is now a convicted murderer on death row awaiting the outcome of his final appeal. She works at Hope House surrounded by children but is contemplating becoming the spiritual advisor to this inmate who is over a 3-hour drive away much to the disapproval of Sister Rose (soprano Talise Trevigne). The incredibly gifted Trevigne possesses a strong, lush, gorgeous voice, and in gospel inspired aria, she warns Helen about getting in too deep with this scenario.
The subject of the death penalty is a delicate, controversial subject that society has been grappling with for hundreds of years. Here both Heggie and McNally have created a multilayered, complex and profound work that touches on all sides of the debate in an intimate and sensitive manner.
At the center of the story is Sister Helen, who must confront not just the convict De Rocher and his horrendous act, but also the parents of the two victims who are also victims as she questions her own convictions and spirituality.
As she arrives to Angola State Prison (Louisiana in the 1980'€™s) the nun enters a world that is totally opposite from her daily reality of innocent children and songs, instead she enters the violent world of a maximum security prison. There she is greeted by the chaplain, Father Greenville (tenor John Duykers) who in a commanding voice tells her that De Rocher is guilty and unreachable, and then walks her thru death row so they can have their first meeting.
Unlike the first production in 2000, which was large and extravagant especially in the depiction of the prison, the current stage design has been reduced to large, suspended metal frames with vertical, horizontal and some at angled bars. These panels are moved by the singers onstage in order to depict the prison setting as well as define space along with some minor props consisting of chairs, desks and beds.
As the chaplain escorts her thru death row to meet De Rocher, Sister Helen is confronted with prison life as she is heckled and ridiculed by the powerful and ominous male chorus. Accompanying her in the journey from now will be the ghosts of the murdered young lovers as they represent both crime and conscience.
Although not always on stage, baritone Michel Mayes projects an ominous presence as the convict De Rocher. With a powerful, rich, dark voice he also has the physical attributes of a hardened criminal. With his muscular, tattooed body and masculine looks, he pulls the audience into his world and pending doom. But as much as we would want to hate him there is tenderness in his acting and singing thanks to the complex, multilayered and lyrical score by Heggie who pulls from classical, modern and blues music traditions.
Two of the most moving, riveting moments both musically and story wise came during the parole board hearing scene where the convict'€™s single mother, Mrs. De Rocher (sung masterfully by mezzo-soprano Catherine Cook) begs the board to have mercy on her son who became the man of the house and father figure to his two younger brothers (tenors Jonathan Smucker and Noah Mayor). This was followed by the compelling and arresting aria sung passionately by the parents of the victims (tenor Howard Boucher, baritone Owen Hart, mezzo-soprano Michelle Rice and soprano Kitty Hart) as they confront Sister Helen afterward in the parking with their grief and accuse her of not feeling their pain.
One of my favorite parts about Heggie's score is how fluid it is even as it becomes the base for the dialogue between the characters. Unlike other modern composers who shy away from melodies and lyricism, his music is accessible but uniquely modern at the same time with obvious nods to popular music like jazz and the blues which are so part of this southern American story. In Terrence McNally'€™s libretto we find a powerful, detailed and very human story told from both sides of the death penalty issue without pandering to either side.
As Sister Helen, soprano Jennifer Rivera is not only our guide to the story but also the voice of a troubled soul who is trying to make sense of her spiritual compass while facing the reality of all the victims. Possessing a delicate, expressive voice, Rivera portrays Sister Helen with a lot of heart and conscience as she questions herself on whether she can forgive De Rocher and get him to repent before his death.
Act II accelerates us to the dooming climax but we finally get some intimate, human moments between De Rocher and Sister Helen on the evening before his execution date of August 4th at midnight. In a light hearted, moving scene, we find that both of the characters are huge fans of Elvis Presley which sets in motion De Rocher'€™s eventual path to confession.
As the time of the execution approaches, Sister Helen needs to know what really happened the night of the murder and this produces one of the evening's most dramatic moments as De Rocher explains his reason for the murder and the events leading up to them. Was he a victim of circumstances? Did he take the fall for his younger brother who took part in the crime? Is he a hero or a villain? In an act of love, both characters make peace with their souls as De Rocher is taken in chains to be strapped down in the almost cross-like lethal injection table.
With the entire ensemble in the background, De Rocher finally asks forgiveness from the victim'€™s parents as he slowly descends into death while telling Sister Helen that he loves her. The cast exits the stage with the exception of the victim'€™s ghosts who escort De Rocher's body into the darkness while Sister Helen sings the same hymn, "He Will Gather Us Around," from the beginning of the opera€.
Video Slider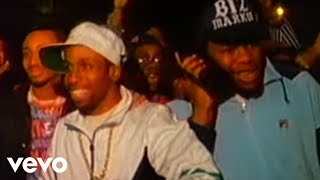 Win Tickets to See I Love The 90's at the Microsoft Theater
I Love The 90's has an upcoming show in L.A. and now is your chance to go at the Microsoft Theater in Los Angeles: Saturday, March 5th. We are giving away tickets to the show. Subscribe to our mailing list!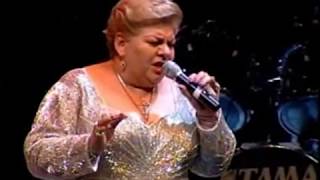 Win Tickets to See Paquita la del Barrio at the Microsoft Theater
Paquita la del Barrio has an upcoming show in L.A. and now is your chance to go at the Microsoft Theater in Los Angeles: Saturday, February 27th. We are giving away tickets to the show. Subscribe to our mailing list!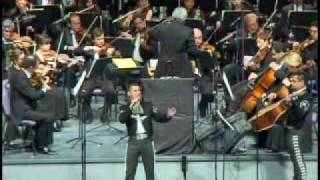 Win Tickets to See Mariachi Vargas De Tecalitlan at the City National Grove of Anaheim
Mariachi Vargas De Tecalitlan has an upcoming show in L.A. and now is your chance to go at the City National Grove of Anaheim in Anaheim: Friday, February 12th. We are giving away tickets to the show. Subscribe to our mailing list!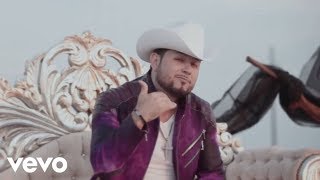 Win Tickets to See Roberto Tapia at the Microsoft Theater
Roberto Tapia has an upcoming show in L.A. and now is your chance to go at the Microsoft Theater in Los Angeles: Saturday, February 6th. We are giving away tickets to the show. Subscribe to our mailing list!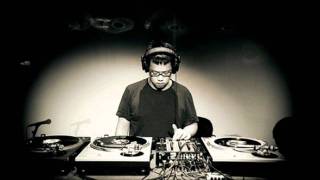 Win Tickets to See Kid Koala at Royce Hall
Kid Koala has an upcoming show in L.A. and now is your chance to go at Royce Hall in Los Angeles: Friday, January 29th. We are giving away tickets to the show.