Review: Cuban Classical Music Program Premieres at the Music Center
Pianist Daniel Amat led a group of master musicians in paying tribute to "The Classical Side of Cuban Music."
The island of Cuba has been one of the main entry points into the Americas since the Italian explorer Christopher Columbus began his voyages in 1492. As the largest island in the Antilles, Cuba has been the final and transitional stopping point for many in its over 500-year-old history since its "discovery" by the Europeans.
Cuban culture is a mix of European, African and other traditions that have made their way from many parts of the world to the American continent. They include religious customs, food and, of course, music and dance.
Considered as one of the most important and influential genres of regional music in the world, Cuban music and dance are comprised mostly of West African and European (specially Spanish) influences fused into its own creole styles. They include the early contradanza (the habanera outside of Cuba), danza, danzón, zarzuela (a type of early operetta) and later in the 20th century the danzonete, son, bolero and mambo amongst many other music/dance genres.
Unlike salsa music (a derivative of the Cuban son genre) classical Cuban music is not often showcased in Los Angeles with the exceptions of some pieces being included in a more general program. Fortunately on Friday June 19 at the Mark Taper Forum (located at the Music Center complex in downtown Los Angeles), a group of master musicians under the direction of maestro Daniel Amat gave an appreciative audience a taste of several classical Cuban music pieces wrapped in a lot of Latin jazz as part of the program "The Classical Side of Cuban Music."
The evening began with host Alberto Salas (Grammy winning musician) introducing the evening's multi-national master performers which included Angelo Rodriguez (Puerto Rico – percussion), Leticia Sierra (Cuba – violin), Pablo Mendez (El Salvador – violin), Giovanna M. Clayton (Mexico – cello), Jorge Moraga (Guatemala – viola), Justo Almario (Colombia – flute and clarinet) and Eddie Resto (Puerto Rico – double bass) all under the direction of Amat (Cuba – piano).
First on the program was "Rapsodia Cubana (on Cuban Airs)" by iconic composer/pianist Ernesto Lecuona (1895-1963) who borrowed heavily from an earlier composition, "La Bella Cubana (the Beautiful Cuban Woman)" by Afro-Cuban violinist/composer Jose White (1835-1918). This was followed by "Isora Club," a danzon written by Juana Coralia López Valdés (1910-1993) who was the first woman to head a danzon orchestra in Cuba and the sister of master double bass player/composer Israel "Cachao" Lopez (1918-2008).
Another of Lecuona's masterpieces "La Comparsa (Carnival Group)" took on a jazz bent at the hands of Amat, a prodigious and gifted pianist who revels in the jazz interpretations of these classical Cuban music standards. This was followed by an original composition by Amat, titled "Lejania (Remoteness)," which was inspired by the feelings of being away from Cuba and his loved ones.
After a short intermission the audience was treated to two more Lecuona pieces, "Al Fin te Vi (At Last I Saw You)" and the popular "Siboney/Canto Siboney (Song to Cuba)," which like Amat's "Lejania" was written while away from Cuba and was inspired by the yearning of home. An English version of this song was performed by Bing Crosby in 1945 and also appeared in the musical "Get Hep to Love" in 1942. On a side note, one of Lecuona's most famous songs "Siempre en mi Corazon (Always in My Heart)," featured in the American film of the same, was nominated for an Oscar in 1942 but lost to the iconic song "White Christmas."
Next came an original composition, "Ariana," by Amat, a lovely and tender piece inspired by his own daughter and showcasing the emotional side of his playing. This was followed by the only Ignacio Cervantes (1847-1905) piece "Los Tres Golpes," a beautifully executed danza that brought more of a classical flavor to the evening.
Closing with a bang was the "Descarga Cubana" (Cuban jam sessions) made famous by legendary musician Israel "Cachao" Lopez from his 1957 recording Cuban Jam Sessions in Miniature "Descargas" but which was actually composed by Osvaldo Estivill.
With all the star power and talent on stage it was a bit disappointing that no real sung numbers such as an aria from a zarzuela or one of the many beautiful Cuban danzonetes (a sung danzon) were part of the program. Rather than relying so much on the jazz and descargas (jam sessions) elements the producer and/or director should have emphasized more "The Classical Side of Cuban Music."
Video Slider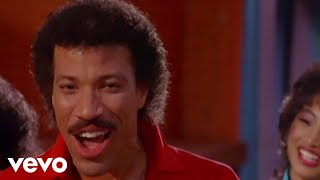 Win Tickets to See Lionel Richie at Hollywood Bowl
Lionel Richie is performing with very special guest Mariah Carey on the All the Hits Tour, and your chance to see them is at the Hollywood Bowl on Monday, July 31.