Review: Coming Home Documents Angel Cordero's Reintegration into Society
Angel Cordero in director Viko Nikci's Coming Home
Angel Cordero spent 13 years in prison for a crime he claims that he did not commit, and the documentary Coming Home chronicles his release from prison and his readjustment to society after spending the vast majority of his adult life behind bars. Upon his release, Cordero has to reconnect with the teenage daughter that he barely knows, build a relationship with the wife that he met while he was in prison, track down the person whose false testimony sent him to jail and learn how to cope with a society that is vastly different from the one he left behind.
The film is thus a good reminder that solving the problem of mass incarceration of citizens requires more than simply releasing felons back into society. Coming Home paints Cordero as a low-key, contemplative figure who seems as if he could integrate himself back into society relatively easily, since he has a strong family support system, but even someone with his temperament has difficulties.
Director Viko Nikci presents Cordero's story without heightening any of the drama, which could have easily been a viable choice for the material. Cordero's story is the stuff of melodrama, with the estranged daughter he doesn't know and his desire to confront the man who sent him to jail, but Nikci never overplays the material.
The matter-of-fact presentation allows some distance from the story, which is particularly effective in the early scenes that focus on Cordero's first attempts to readjust to society. It is less important whether Cordero committed the crime for which he was convicted than showing how he deals with a world that is different from the one he experienced as a young adult.
The most interesting aspect of Coming Home is showing that Cordero's desire for closure over his predicament leads him to actions that seem utterly senseless, like violating his parole in order to confront the man who sent him to jail. As sympathetic as Cordero is, it is clear that he is pursuing a course of action with benefits that are vague and completely unclear, no matter how much it makes sense to him. This is the great tragedy of Coming Home. After 13 years in prison, Cordero has to catch up to a world that has left him behind.
———————————————————-
Coming Home


Welcome Home Pictures
In theaters Oct. 30
3 Stars
Films are rated on a scale of 5 stars (must-see), 4 stars (exceptional), 3 stars (solid), 2 stars (average) and 1 star (unworthy).
Video Slider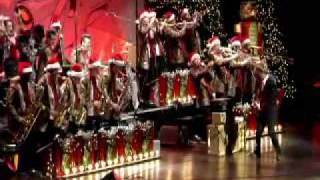 Win Tickets to See The Brian Setzer Orchestra at the Microsoft Theater
The Brian Setzer Orchestra has an upcoming show in L.A. and now is your chance to go for free at the Microsoft Theater in Los Angeles: Friday, December 18th.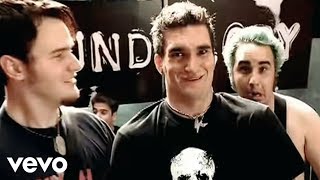 Win Tickets to See New Found Glory and Yellowcard at The Wiltern
Music video by New Found Glory performing My Friends Over You. (C) 2002 Geffen Records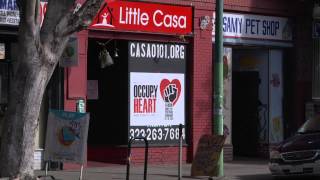 Review: An Essential Documentary for Angelenos, East LA Interchange
Boyle Heights in East Los Angeles is now a predominantly Mexican-American community known for a high crime rate, yet the history of the neighborhood is not a static one. The neighborhood that now boasts a community that is over 90-percent Latino was once one of the most diverse neighborhoods in Los Angeles, with sizable Jewish, Asian and African-American populations before changes in the laws and post-war development caused a shift in the population to what it is today. The documentary East LA Interchange chronicles the history of this neighborhood, telling the stories of those who lived there decades ago as well as those who make up the current community.
Knock Knock Turns Fantasies into Nightmares
Izzo and de Armas recorded a brief video encouraging fans to check out Knock Knock.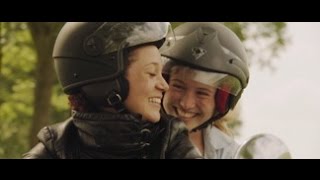 Review: Nuanced Performances Under the Sure Hand of Director Colette Bothof Make Summer Shine
Proposing a riveting context framework of ambiguous spirituality and nascent digitalization, noted Dutch auteur Colette Bothof's second feature, Summer, earmarks charming character dramedy with wide-arching societal screeds that cut to the heart of the contemporary zeitgeist. Despite this lofty thesis, there remains a warm, emotional core to this contained tale of an introverted young girl coming into her own during that most transformative of seasons.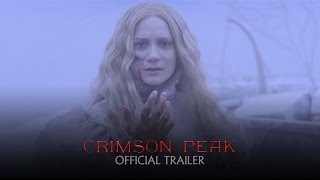 Win Passes to a Screening of Crimson Peak
Crimson Peak stars Mia Wasikowska, Jessica Chastain, Tom Hiddleston, Charlie Hunnam and Jim Beaver and is directed by Guillermo del Toro.