Review: Chromeo's P-Thugg Mixes It Up with Lexus and Pandora
P-Thugg of Chromeo at the Lexus Pop-Up Concert Series Powered by Pandora (Jerod Harris/Getty Images for Pandora Media)
What happens when you pair one half of a top international electro funk duo with a beautiful venue and excited fans? It's nothing short of pure magic. Last night Patrick Gemayel, also known to the world as P-Thugg, mixed a set that was whimsical, inspiring and kept the entire crowd dancing nonstop. As part of the Lexus Pop-Up Concert Series Powered by Pandora, P-Thugg brought his mixing skills beachside to Laguna Beach's award-winning event venue, Seven-Degrees.
It was the perfect Southern California fall evening, complete with outdoor activities and a crowd of beautiful people. The weather was perfect for taking breaks from the show to explore all the fun activities Lexus and its partner in the concert series, Pandora, had provided for guests.
All guests were treated to high-quality selfie sticks provided by Lexus, and the show was filled with an array of guests snapping the perfect portraits. Guests who uploaded their selfies to Instagram with the hashtag #lexuspopconcerts were treated to printouts of their photos. In this social media heavy world, one Instagram option was not enough so guests also had the option of taking portraits and GIFs in a photobooth with flattering lighting.
The event even had catering for all the guests who arrived hungry. Delicious pasta salads were served in Chinese food takeout containers, making them portable and fun to nosh on. There were even grilled cheese sandwiches for the warm-food lovers.
The Lexus Pop Up Concert Series is popping up all over the country, and the shows are not to be missed!
Video Slider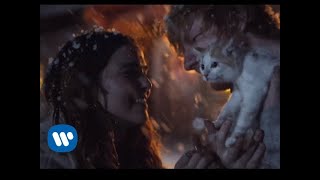 Win Tickets to See Ed Sheeran at the Rose Bowl
Ed Sheeran is back in Los Angeles, and your chance to see him perform is at the Rose Bowl in Pasadena on Saturday, Aug. 18. We are giving away complimentary tickets to the show. For a chance to enter to win, email us at
[email protected]
with "Ed Sheeran" in the subject line and tell us why you would like to go.