Review: Chris Gardner Captivates in "Sunset Baby" at the Odyssey Theatre
Nadège August and Chris Gardner in "Sunset Baby." (Enci Box)
It's easy to watch "Sunset Baby" and think of last year's riots in Ferguson, MO or the recent disorder in Baltimore that ensued after the death of Freddie Gray.
After all, the play is about a former Black Panther activist who, despite his complicated personal life and failure as a father, is a highly regarded figure in the black community. But "Sunset Baby," a play by Dominique Morisseau now playing at the Odyssey Theatre in West Los Angeles, is more complex than that in many ways.
"The play explores gaps between generations, movements and the effect that absent fathers have on their young daughters," said Morisseau. "That dynamic is so rarely examined on the stage: we usually talk about the effect it has on young black boys, but what about our girls?"
Under that framework, the play focuses on the lives of Nina (played by Nadege August), her boyfriend, Damon (Chris Gardner), and her estranged father, Kenyatta Shakur (Vincent J. Isaac) in present-day East New York, where Nina and Damon make ends meet by robbing people together. When Kenyatta returns to see Nina after years of incarceration for his involvement with the Black Liberation Movement, he painfully discovers the consequences of being an absentee father.
"When Kenyatta reaches out to Nina shortly after her mother's passing, he has high hopes of burying wounds from the past," explained Morisseau. "What he finds instead is a vengeful daughter who embodies everything contrary to the movement he fought in."
Aside from reaching out to Nina in an attempt to make things right with her, Kenyatta returns to try to get his hands on letters left behind by Nina's mother, Kenyatta's former wife, which are considered to be worth thousands. However, the reason Kenyatta wants the letters isn't monetary.
Living their lives with unrealistic hope of one day leaving East New York for London, Paris or Brazil, Nina, who lives vicariously through the Travel Channel, and Damon, a small-time criminal who is a walking contradiction (yet likable), are virtually a case study of the multi-generational consequences that come from a broken home.
August and Isaac have tremendous father-daughter chemistry on stage, but the star of the show was undoubtedly Gardner, who hits every emotion with fierce and captivating intensity which carried the production through its slower moments.
"Sunset Baby" began April 25 and will run through June 7. Performances are Fridays and Saturdays at 8 p.m. and Sundays at 2 p.m., and there are also additional weeknight performances.
For more information and tickets, visit odysseytheatre.com or call (310) 477-2055. The Odyssey Theatre is located at 2055 S. Sepulveda Blvd., Los Angeles 90025.
Video Slider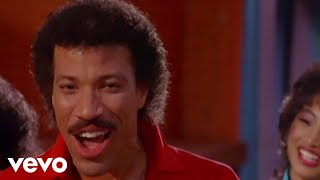 Win Tickets to See Lionel Richie at Hollywood Bowl
Lionel Richie is performing with very special guest Mariah Carey on the All the Hits Tour, and your chance to see them is at the Hollywood Bowl on Monday, July 31.