Review: Cardi B Lights Up STAPLES Center During BET Experience Performance
Cardi B performs onstage at the STAPLES Center Concert Sponsored By Sprite during BET Experience at Staples Center on June 22, 2019 in Los Angeles, California. (Photo by Michael Kovac/Getty Images for BET)
"http://lol-la.com/wp-content/uploads/2019/05/MTH-190039-Feel-The-Fame-Remarketing-Banner-728X90.jpg">
"http://lol-la.com/wp-content/uploads/2019/07/HB19_DIGITAL_HERBIEHANCOCK_PROMO_728x90.jpg">
"http://lol-la.com/wp-content/uploads/2019/07/JoseLuisRodriguez_728x90.jpg">
"http://lol-la.com/wp-content/uploads/2019/04/7.png" alt="disney on ice banner">
"http://lol-la.com/wp-content/uploads/2019/07/Living-Out-Loud-LA-for-Air-Supply-728x90.jpg">
STAPLES Center came to life Saturday night (June 22, 2019), for the 7th annual BET Experience, headlined by a purple bedazzled Cardi B.
The Grammy Award-winning rap goddess dominated the stage following hot performances from Migos, Lil Yachty, Lil Baby, City Girls and Trippie Redd, delivering an unforgettable experience that had fans on their feet all night long.
Queen Cardi closed out the last night of the BET Experience leading up to Sunday's big award show, but not before City Girls and Lil Baby had a chance to solidify women in the rap game with the hit, "Act Up". It seemed just about everyone in the arena could relate as fans clapped, sang and twerked along to the song. Lil Yachty turned up, and just before Cardi graced the stage, Offset and the rest of Migos brought down the house.
Thousands of fans rocked with Migos – phones in the air desperately trying to capture every single memorable moment. Performing hits like "Walk It Talk It" and "Pure Water", onlookers truly found themselves lost in the music that is the soundtrack to their lives. An amazing stage set and trend-setting graphics only proved to enhance an already awesome experience.
With the crowd on fire, Cardi took the stage and did what she does best. Dressed in a jewel-covered royal purple bodysuit, Cardi wore her heart on the sleeve of her matching purple fingerless gloves. It's no secret that the "Bodak Yellow" rapper lets her emotions live through her music and Saturday night was no different.
The Cardi Gang and casual onlookers alike, couldn't help but be pulled into all of the passion that was exuded on stage. From jumping on speakers to yelling "I ain't going to jail", rapping, singing, dancing, and making money moves, the woman did it all.
Other prominent tracks she performed on this glorious night were "No Limit", "I Like It Like That" and "Taki Taki", among others.
Cardi B owned the arena, engaged the crowd and even gave a shout out to Los Angeles. When Cardi yelled the crowd yelled back. When Cardi stomped, the crowd stomped back. When Cardi shook… well, you know the rest.
Every song was someone's favorite anthem and the STAPLES Center felt akin to the world's largest karaoke bar as superfans sang along to every word.
Hip Hop is America's most popular genre, and no one does it bigger than Cardi B. Saturday night's BET Experience 2019 was truly a night to remember.
Video Slider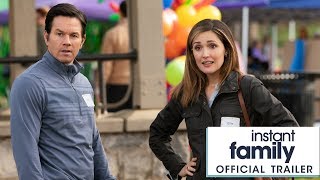 Win a Blu-ray + DVD + Digital Copy of Instant Family
Everyone everywhere can now enjoy Instant Family on Digital and on Blu-ray™ Combo Pack, and DVD on March 5 from Paramount Home Media Distribution. For a chance to enter to win at random, please email us at
[email protected]
with "Instant Family\" in the subject line and let us know why you\'d like to win a copy. This contest ends March 25, 2019.
"http://lol-la.com/wp-content/uploads/2019/07/JoseLuisRodriguez_728x90.jpg">
"http://lol-la.com/wp-content/uploads/2019/07/Living-Out-Loud-LA-for-Air-Supply-728x90.jpg">
"http://lol-la.com/wp-content/uploads/2019/04/7.png" alt="disney on ice banner">
"http://lol-la.com/wp-content/uploads/2019/07/HB19_DIGITAL_HERBIEHANCOCK_PROMO_728x90.jpg">
"http://lol-la.com/wp-content/uploads/2019/05/MTH-190039-Feel-The-Fame-Remarketing-Banner-728X90.jpg">