Review: Brother-Sister Latin Pop Duo Jesse & Joy Mesmerize the Musco Center for the Arts at Chapman University
Jesse y Joy (Courtesy photo)
"http://lol-la.com/wp-content/uploads/2019/07/JoseLuisRodriguez_728x90.jpg">
"http://lol-la.com/wp-content/uploads/2019/07/Living-Out-Loud-LA-for-Air-Supply-728x90.jpg">
http://lol-la.com/wp-content/uploads/2019/07/Yachtley_Crew-728x90.jpg">
"http://lol-la.com/wp-content/uploads/2019/07/HB19_DIGITAL_HERBIEHANCOCK_PROMO_728x90.jpg">
"http://lol-la.com/wp-content/uploads/2019/04/7.png" alt="disney on ice banner">
"http://lol-la.com/wp-content/uploads/2019/05/MTH-190039-Feel-The-Fame-Remarketing-Banner-728X90.jpg">
Chapman University's Musco Center for the Arts Fourth Annual "Heartbeat of Mexico" Festival began on Thursday, May 23 with a sensational performance on behalf of brother-sister Latin pop duo Jesse & Joy, who sang some of our favorite songs and more! Like every good Mexican, Jesse & Joy hosted their fans as if they were hanging out together in their backyard and not in Mexican time as we know in the greater Los Angeles area, they started their concert on time.
Everyone was delighted, attentive and in awe at the sound of their voices, that is; until the duo started singing their famous and well-known song "¡Corre!." That's when the crowd started singing along with them until the concert was over.
But actually, it wasn't. After everyone kept screaming "¡Otra-Otra-Otra!", Jesse & Joy couldn't resist their fans, so they came back and the party was back on! Everyone stood at their feet and danced to "3 A.M." – an upbeat track that the Mexican-American act shares with Cuban reggaeton duo Gente de Zona.
The brother-sister duo also shared their new song single "Mañana es too late", which fans already love! Another person that also loves this song is J Balvin who wanted in, as soon as he heard the song for the very first time. Hence, the reason why every J Balvin and Jesse & Joy fan is tuning in to their latest song because "Mañana es too late."
If you follow Jesse & Joy in the socials, you'll notice they are activists of peace, love, and justice for all. This also showed throughout the second part of their time on stage at the Musco Center in the City of Orange, when Joy tied a rainbow scarf to her microphone mount in support of the LGBT community. Lately, Joy herself has had a little extra unwanted attention from the media, after posting an ultrasound picture on April 16th of the baby girl she and her wife of 7 years are expecting.
But what some of us are really thinking is, how Joy's son Ramon is going to feel when baby girl comes out of the oven? If you didn't know this by now? Joy is a #Catmom. Her cat is just gorgeous!
Seriously though, truth be told that Jesse & Joy love their fans and they make sure to say it and show it throughout each live performance. Someone else they love is their traveling musicians from Mexico. There is no doubt about it, Mexico has great talent and they are proud to show it!
Anyway, "Mañana es too late" if you haven't yet seen Jesse & Joy perform live. If you happen to see them on your birthday? You may just get invited to go on stage and serenaded by Jesse. I'm not making this up, they really did do this at the Musco Center for the Arts, "asi que corre, corre ¡corazon!" – you're in for a treat!
Video Slider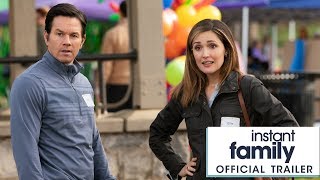 Win a Blu-ray + DVD + Digital Copy of Instant Family
Everyone everywhere can now enjoy Instant Family on Digital and on Blu-ray™ Combo Pack, and DVD on March 5 from Paramount Home Media Distribution. For a chance to enter to win at random, please email us at
[email protected]
with "Instant Family\" in the subject line and let us know why you\'d like to win a copy. This contest ends March 25, 2019.
"http://lol-la.com/wp-content/uploads/2019/05/MTH-190039-Feel-The-Fame-Remarketing-Banner-728X90.jpg">
"http://lol-la.com/wp-content/uploads/2019/04/7.png" alt="disney on ice banner">
"http://lol-la.com/wp-content/uploads/2019/07/JoseLuisRodriguez_728x90.jpg">
http://lol-la.com/wp-content/uploads/2019/07/Yachtley_Crew-728x90.jpg">
"http://lol-la.com/wp-content/uploads/2019/07/Living-Out-Loud-LA-for-Air-Supply-728x90.jpg">
"http://lol-la.com/wp-content/uploads/2019/07/HB19_DIGITAL_HERBIEHANCOCK_PROMO_728x90.jpg">