Review: Blockers is Hilarious with Its Hardcore Comedy
Leslie Mann, Ike Barinholtz, and John Cena in Blockers (Universal Pictures)
Whenever a studio releases a remake of a classic or beloved film, one invariable reaction is the question "Why remake good movies? Studios should remake the bad ones so they can get them right." Blockers is not a direct remake of the teen sex comedies of the eighties, but it draws enough from them those type of films, whether the Porky's series that is practically a full-length guidebook to rape culture or the moral panic of the execrable She's Out of Control to feel at least like a descendant of these movies. And, somewhat miraculously, what writer-director Kay Cannon does is take parts of these bad movies and make them into something that's not just pretty funny, but a direct rebuke to the values those comedies hold.
Blockers begins with a relatively standard storyline for a teen sex comedy: three friends about to graduate high school decide that they will all lose their virginities on prom night. These girls (Kathryn Newton, Geraldine Viswanathan, Gideon Adlon) make a pact that each of them will have sex with their prom dates, but complications arise when one of their mothers (Leslie Mann) sees a group text that reveals their plans and recruits the fathers of the other two girls (John Cena, Ike Barinholtz) to stop them from having sex with their respective prom dates.
It is easy to see where this type of comedy could go very wrong, at least in terms of its messaging, which would not necessarily affect its ability to earn laughs. Some of the funniest comedies have extremely dubious sense of morality, after all. Blockers could have taken the side of the parents who believe that they have to protect the virtue of their daughters, but Barinholtz's Hunter, who disagrees with the other two parents yet goes along with the ride, points out how regressive and hypocritical their position is. The movie could have provided an easy out by making the girls' prom dates so unworthy that it could evade the question altogether, but one of them is practically perfect for a high school boy and the other two are surprisingly decent, despite the film priming the audience to hate them. One has a man bun and the other wears a fedora, two stylistic symbols of reprehensible personalities surpassed only by a red MAGA hat. And yet as much as the film uses them for laughs, it treats every single one of its characters without cruelty or excessive judgment. Every character is pretty likable, even the trio of parents at their most misguided.
Leslie Mann has been such a reliable supporting player in the Judd Apatow universe and is often the best part of mediocre comedies (she easily stole How to be Single from more boisterous comedians), and this is probably the first major comedy to fully exploit her talents. Her character is needy, overbearing and yet so desperately sincere that she's able to remain sympathetic despite just how wrongheaded her character is. John Cena is often cast as a poor man's Dwayne Johnson, but despite both being ridiculous mountains of muscle who are often pretty funny, Cena feels more at home playing a square suburban dad than the Rock could ever be. Barinholtz has to shift somewhat uneasily between being the straight man voice of reason and the screw-up of the trio, but he's capable enough to just barely make it worth.
Of course, all of this would be irrelevant if Blockers were not actually funny, and most of its jokes land. For all of its progressive viewpoints on sex and gender, Cannon doesn't shy away from the old standbys for dirty jokes, whether it's unexpected nudity or objects in orifices in which they should not normally fit. The movie is more progressive than its predecessors, but it's not trying to reinvent the wheel, either. It goes for variations on jokes that have made audiences laugh before, will do the same here, and will be repeated in films until the end of cinema. Blockers may not earn significantly more or different laughs than previous comedies of its type, but it does so without cruelty, judgment or endorsing regressive ideals, and that alone makes it a massive improvement on the films that inspired it.
—————————————————————–
Blockers
Universal Pictures
Now in theaters

4 Stars
Films are rated on a scale of 5 stars (must-see), 4 stars (exceptional), 3 stars (solid), 2 stars (average) and 1 star (unworthy).
Video Slider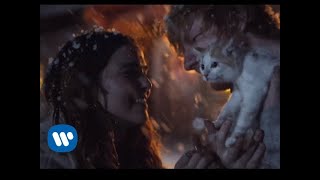 Win Tickets to See Ed Sheeran at the Rose Bowl
Ed Sheeran is back in Los Angeles, and your chance to see him perform is at the Rose Bowl in Pasadena on Saturday, Aug. 18. We are giving away complimentary tickets to the show. For a chance to enter to win, email us at
[email protected]
with "Ed Sheeran" in the subject line and tell us why you would like to go.