Review: A Lackluster Luis Miguel at Honda Center
While Luis Miguel's musical talent is bright as ever, his overall performance fell short. (Luis Sanchez/LOL-LA)
In a concert leading up to the festivities of Mexican Independence Day, Mexican icon Luis Miguel made his return to the Honda Center in Anaheim amid high anticipation. Unfortunately, Miguel fell far short of his fans' expectations, delivering a lackluster performance in no way reminiscent of his spectacles of old, which only adds fuel to the speculation that the legend's career is in steep decline. It is important to note, however, that the singer's voice is as powerful and captivating as ever, with his enchanting mariachi songs being the only highlight of the night.
The concert started a bit past 8:30 p.m. after a long delay. Impeccably dressed, Miguel took the stage to a far less than capacity crowd. Several areas in the arena were noticeably empty. A shell of the superstar of old began his show to cheers and applause from the crowd that was present.
He opened with old classics such as "Que Nivel de Mujer," "Saber a Mi" and "Sin Ti," among others. The singer also constantly interacted with the crowd, throwing dozens of white roses to his screaming fans. Miguel followed with classic ranchera songs such as "La Media Vuelta" and "Cucurrucucu Paloma," as well as some modern interpretations of other classics which were well-received, showcasing his phenomenal vocal range.
While his musical interpretation was top notch, after his second set you could hear whispers from the crowd that the showmanship was definitely not what it once was. Uncharacteristically for his performances, the singer would take noticeably extended breaks in between songs, which meant less music and less songs performed.
Around 10 p.m., Miguel brought out his mariachi band and delivered a wonderful set of classics, such as "El Son de la Negra." The set also included a tribute to the upcoming Mexican Independence Day. He continued with classics such as "Mexico En La Piel," "Si Nos Dejan," "Cielito Lindo" and "Viva Mexico."
Despite his lackluster show overall, Luis Miguel proved that his musical talent is just as bright as it ever was, with a voice that continues to captivate his audiences. Miguel is noticeably older and doesn't move as fluidly as before. At times, he had trouble keeping tempo with this orchestra and forgot a few lyrics. If anything, his show was a reflection of the passing times.
Edison Millan contributed to this story.
Video Slider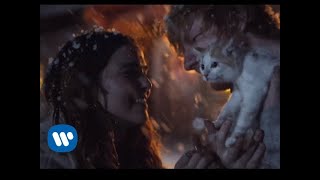 Win Tickets to See Ed Sheeran at the Rose Bowl
Ed Sheeran is back in Los Angeles, and your chance to see him perform is at the Rose Bowl in Pasadena on Saturday, Aug. 18. We are giving away complimentary tickets to the show. For a chance to enter to win, email us at
[email protected]
with "Ed Sheeran" in the subject line and tell us why you would like to go.