Review: 5 Classics By Maurice Pialat Retrospective Showcases Director's Work
Gérard Depardieu and Isabelle Huppert in Maurice Pialat's Loulou
Maurice Pialat never had the name recognition of many of his contemporaries in French cinema like Jean-Luc Godard or François Truffaut, but the director – whose films receive a retrospective treatment at the Laemmle Royal Theater in West Los Angeles Sept. 25 to Oct. 1 – nonetheless plays a significant part in the history of French film. Pialat was able to maintain a notable career that spanned several decades and culminated in the Palme d'Or at the Cannes Film Festival. Even most arthouse audiences may not know Pialat's name over a decade after his death, but they surely know of the name he introduced to international audiences: Gérard Depardieu, undoubtedly the most famous and acclaimed actor to come out of France over the past 50 years.
This makes Loulou the most critical of the Pialat films featured in the retrospective. The 1980 film stars Isabelle Huppert – who, thanks to her films with Michael Haneke (The Piano Teacher and her supporting role in Amour), has herself nearly matched Depardieu in critical praise – as a young woman who leaves her husband for Depardieu, a disaffected young man who plays the title role. Loulou makes it easy to see why both actors have maintained such sterling reputations 35 years after this film was released. Huppert is quite affecting, while Depardieu brings the brutish elegance of a Brando or De Niro to the role. The influence of American acting is evident in Depardieu, which must have seemed revolutionary in 1980, considering how French actors tended to resist method acting.
Depardieu also stars in Under the Sun of Satan, in a more traditional role of a priest who feels he must save the soul of a beautiful young parishioner (Sandrine Bonnaire) who has killed one of her lovers. This 1987 film, which features Pialat himself in a significant supporting role, may not have the modern appeal of Loulou, since it feels slightly more old-fashioned and starkly moralistic, but the film – which won the top prize at Cannes – nonetheless features striking performances by both of its leads.
The three other films in the Pialat collection do not feature Depardieu, but regardless, each has their pleasures. Keeping with the conventions of Under the Sun of Satan, Van Gogh is a biopic of the painter and noted self-mutilator. It is not entirely traditional, however; Van Gogh often feels like an Impressionistic painting, and features a commendable performance by Jacques Dutronc in the title role. It makes an interesting companion piece to the Kirk Douglas classic Lust for Life, which remains the gold standard for depicting the life of the painter.
The 1974 film The Mouth Agape also feels somewhat like a companion film, considering the time period in which it was released. The film centers around family members (most notably Nathalie Baye, who dabbles occasionally in Hollywood fare, including Catch Me If You Can) who gather when the mother is diagnosed with cancer. The film thus seems to exist somewhat in the shadows of Cries and Whispers, the landmark Bergman drama released in the same time period which covers similar subject matter. The French may stake a claim to depressing and tormented families, but the clear winner must be Ingmar Bergman.
The final film in the series, Graduate First, may seem the least notable. It has neither recognizable stars, Cannes prizes nor serious subject matter. It may, however, be the best of the five films, although Loulou offers it serious competition. This 1979 film is a study of working-class students in a small French town who feel disillusioned about their hope for a better life. Graduate First is the type of slice-of-life film that charms audiences with its lack of pretense and sincerity. Films such as this one, however, often are too warm-hearted and unprepossessing to make a name for those who direct it, showing why a Maurice Pialat retrospective may be necessary in the first place.
———————————————————-


5 Classics by Maurice Pialat


Cohen Media Group


Opens at Laemmle Royal Theater Sept. 25
4 Stars
Films are rated on a scale of 5 stars (must-see), 4 stars (exceptional), 3 stars (solid), 2 stars (average) and 1 star (unworthy).
Video Slider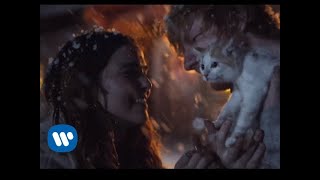 Win Tickets to See Ed Sheeran at the Rose Bowl
Ed Sheeran is back in Los Angeles, and your chance to see him perform is at the Rose Bowl in Pasadena on Saturday, Aug. 18. We are giving away complimentary tickets to the show. For a chance to enter to win, email us at
[email protected]
with "Ed Sheeran" in the subject line and tell us why you would like to go.