Review: 400 Days – A Solid B Movie
Brandon Routh and Ben Feldman in 400 Days
The cable network Syfy has become the home for B movies, and despite the negative connotations that the term implies, this is not necessarily a bad thing. Not all B movies are meant to be like the network's Sharknado series and its ilk, campy pieces of trash that are meant for audiences to mock for their complete absurdity, low production values and community theater level of acting. Even then, as with the Sharknado series, it is quite obvious that the producers are so aware of the Ed Wood-level of the material that the movies seem to exist as both campy horror films and commentaries on the genre at the same time. 400 Days fits well within the Syfy network's library of B movies, with its cast of genre show mainstays and low-budget scares, but this is no mockery of the genre like Sharknado. It is less Ed Wood and more William Castle, a thriller that takes the genre seriously.
400 Days stars comedian Dane Cook, one-time Superman Brandon Routh, Caity Lotz of "Arrow" and "Mad Men" supporting player Ben Feldman as scientists who are confined in an underground bunker as a test to see how they could handle the isolation of space travel. The quartet slowly find that their sanity is called into question in the underground laboratory, at least until a twist that will remain unspoiled changes their perspective on the mission.
Those expecting the camp of Sharknado will be disappointed by the performances in 400 Days. There is none of the overacting, both intentional and unintentional, of Tara Reid and Ian Ziering, even by Cook. The four main cast members are all serviceable; Routh and Lotz are veterans of comic book superhero fare, so they are entirely in their element here. Feldman is even better. "Mad Men" proved him to be a talented actor, and he seems on the verge of eventually finding a sitcom that makes him a small screen star ("Superstore" and "A to Z" do not seem to fit that bill.).
400 Days is a solid B movie that accomplishes exactly what it sets out to do. It is a B-movie to its core, a simple thriller that provides sufficient scares and thrills for its audience without demeaning or dismissing them. Like so many B movies, it might not earn the highest grade, but it is still far away from failure.
———————————————————-
400 Days
Syfy Films
Now in theaters
3 Stars
Films are rated on a scale of 5 stars (must-see), 4 stars (exceptional), 3 stars (solid), 2 stars (average) and 1 star (unworthy).
Video Slider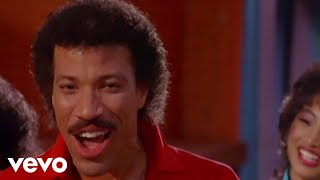 Win Tickets to See Lionel Richie at Hollywood Bowl
Lionel Richie is performing with very special guest Mariah Carey on the All the Hits Tour, and your chance to see them is at the Hollywood Bowl on Monday, July 31.