How to Reject Someone Without Making Them Feel Rejected
There are plenty of ways to let someone down easy. (David Castillo Dominici/freedigitalphotos.net)
We all want to feel loved, and the journey to finding that person who loves us can be scary. We go out of our comfort zones and open our hearts knowing that we could get rejected. Next time someone you're not interested in is asking you to watch the World Cup with them, use a little compassion in letting them down. It's easier than you think to spare people's feelings/egos.
1) Disqualify yourself. You could do this by making it a personal preference "I only date other atheists" or based on what they look for: "Remember when you said you could never date a girl with cats … I have seven felines."
2) Date their friends first. Most people don't want to violate guy/girl code and risk losing their friends.
3) Act slightly crazy. If you act too crazy they'll know you're faking it. All it takes is a few imaginary friends.
4) Stalk him/her. This is like coming on too strong but on steroids. Show up to their home and workplace unannounced at least three times in a week. Add all his/her friends on Facebook, and let his/her parents know you're looking forward to meeting your future in-laws.
5) Have pity sex with them. This should be mechanical and as boring as possible to keep them from coming back for seconds.
6) Tell them you have an imaginary boyfriend/girlfriend. But don't tell them about the imaginary part. Let's keep that between you and me.
7) Tell them you've just switched teams and there's no room for bisexuality.
8) Show them how flattered you are that they feel this way about you and that they've been vulnerable enough to show you. Then, tell them you're not a match. This is a kind and adult way of saying you don't see them in a romantic light. It's probably the least fun but most healthy approach.
There are plenty of ways to show someone you're not interested in dating them without being dismissive. All you have to do is show some creativity.
Video Slider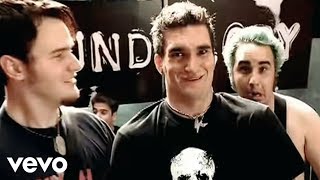 Win Tickets to See New Found Glory and Yellowcard at The Wiltern
Music video by New Found Glory performing My Friends Over You. (C) 2002 Geffen Records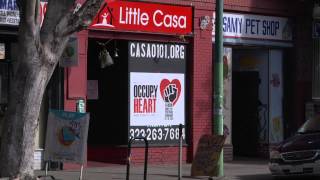 Review: An Essential Documentary for Angelenos, East LA Interchange
Boyle Heights in East Los Angeles is now a predominantly Mexican-American community known for a high crime rate, yet the history of the neighborhood is not a static one. The neighborhood that now boasts a community that is over 90-percent Latino was once one of the most diverse neighborhoods in Los Angeles, with sizable Jewish, Asian and African-American populations before changes in the laws and post-war development caused a shift in the population to what it is today. The documentary East LA Interchange chronicles the history of this neighborhood, telling the stories of those who lived there decades ago as well as those who make up the current community.
Knock Knock Turns Fantasies into Nightmares
Izzo and de Armas recorded a brief video encouraging fans to check out Knock Knock.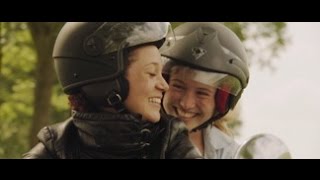 Review: Nuanced Performances Under the Sure Hand of Director Colette Bothof Make Summer Shine
Proposing a riveting context framework of ambiguous spirituality and nascent digitalization, noted Dutch auteur Colette Bothof's second feature, Summer, earmarks charming character dramedy with wide-arching societal screeds that cut to the heart of the contemporary zeitgeist. Despite this lofty thesis, there remains a warm, emotional core to this contained tale of an introverted young girl coming into her own during that most transformative of seasons.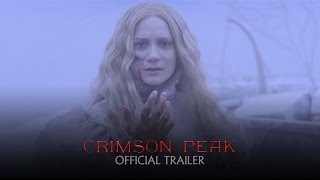 Win Passes to a Screening of Crimson Peak
Crimson Peak stars Mia Wasikowska, Jessica Chastain, Tom Hiddleston, Charlie Hunnam and Jim Beaver and is directed by Guillermo del Toro.