Red Bull Mocktails Just For You
Red Bull Purple Edition: Acai Berry
Most of us drink Red Bull beverages to boost our energy levels from time to time, and they work just fine.
However, Red Bull drinks are also an ideal mocktail ingredient.
See below for a couple of sample recipes for two fun and delicious mocktails that you can try with new Red Bull flavors:
Purple Punch:
Muddle 5 mint leaves, 6 blueberries and 3 lemon wheels in a glass.
Add Ice.
4 to 1 Red Bull Purple Edition Sugarfree to fresh lemonade or 8 oz Red Bull to 2 oz fresh lemonade.
Stir with bar spoon.
Garnish with 3 speared blueberries, lemon wheel, mint sprig.
Lime Zinger:
Garnish in a glass – 2 cucumber strips, 3 lime wheels.
Add Ice.
4 to 1 Red Bull Lime Edition Sugarfree to white grape juice or 8 oz Red Bull to 2 oz white grape juice.
Garnish with speared strawberry halves.
Both mocktails are rich in fruits and delicious to consume. You can enjoy and stay energized with these flavorful mocktails on any given day or night. They're also perfect for home parties you host.
For more information on the Red Bull drink options, visit energydrink.redbull.com.
Video Slider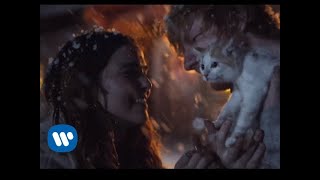 Win Tickets to See Ed Sheeran at the Rose Bowl
Ed Sheeran is back in Los Angeles, and your chance to see him perform is at the Rose Bowl in Pasadena on Saturday, Aug. 18. We are giving away complimentary tickets to the show. For a chance to enter to win, email us at
[email protected]
with "Ed Sheeran" in the subject line and tell us why you would like to go.