Razor Debuts New Products
E Prime Electric Scooter by Razor retails at $379.99. (Courtesy photo)
For those feeling nostalgic about their childhoods, razor scooters probably made an appearance at least once (whether you owned one or your neighbor did).
While everyone has since grown up, they're still very much around for today's teens, they just have an added touch.
The team behind Razor took old-school scooters and transformed them back in 2000, starting with The Razor Model A Scooter.
After becoming a global phenomenon, the company has since continued to build on their reputation for quality and innovation products.
Razor now has their own line of not just manual scooters, but also electric skateboards, hover boards and turbo-powered heel wheels.
While some schools may not allow the use of these items on campus, they still make for a fun after-school activity.
The new E Prime Electric Scooter retails for $379.99 and is intended for ages 14 and up.
It features a durable, aluminum frame, patent-pending, anti-rattle, folding technology, an extra-long, extra-wide extrusion profile aluminum deck and also features soft rubber prism-shaped grips for maximum comfort.
The scooter has an electronic throttle with thumb-activated paddle control and reaches speeds up to 15 mph.
It has an electronic brake in addition to a back wheel brake and has 40 minutes of continuous use.
The Razor Power A2 Electric Scooter is an ultra modern, compact and easily foldable version of the classic A scooter.
It has a lithium-ion battery and push-button throttle control.
It reaches speeds up to 10 mph and can run continuously for 45 minutes.
The scooter is suitable for ages 8 and up.
It has an integrated brake as well as rear fender and has a push button throttle.
The Razor Power A2 retails for $199.99.
The RazorX Cruiser Electric Skateboard has carve and turn action and is high-performance.
The skateboard is controlled by a hand-held remote and is powered by an electric rear wheel motor.
It features soft-start kick activated technology in which the motor ramps up slowly and can reach speeds of 10 mph.
When the battery is nearly out, there's no need to worry as the board shifts into manual and acts like a normal skateboard.
The deck length is 29.7" and features a 5-ply maple deck.
The skateboard has 125 watt, geared motor together with a lithium-ion battery.
For some more fun, the Razor Turbo Jetts keep the good times rolling for only $129.99.
The electric motorized heel wheels are amped up with an 80-watt, geared-drive motor, which provides a one-of-a-kind boost to any pair of sneakers.
The Turbo Jetts are remote less and use an integrated, pressure-sensitive, power control system that allow users to reach speeds of 10 mph for up to 30 minutes of continuous use.
The product is intended to be hooked up to sneakers U.S. size youth 12 to adult 12.
The "quick-click" frame and the hook-and-loop strap make for easy use.
Simply start rolling and the motor will automatically kick in.
Free shipping is available for all orders on the website.
To check out the full selection of fun-filled products from Razor, drop by www.razor.com.
Video Slider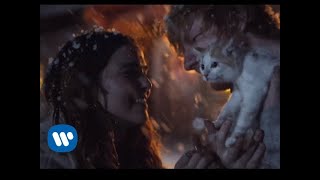 Win Tickets to See Ed Sheeran at the Rose Bowl
Ed Sheeran is back in Los Angeles, and your chance to see him perform is at the Rose Bowl in Pasadena on Saturday, Aug. 18. We are giving away complimentary tickets to the show. For a chance to enter to win, email us at
[email protected]
with "Ed Sheeran" in the subject line and tell us why you would like to go.