Rao's Hollywood: An Experience Not To Be Missed
Rao's iconic meatballs are a must whenever you dine at the restaurant.
What happens when one of the most popular restaurants in New York City opens a location in Los Angeles? It can become a tremendous success that brings fans of the original location a means to get their favorite dishes without traveling across the country or it can lose the authenticity and fall victim to chain restaurant syndrome. Rao's in Hollywood falls into the former category, transporting patrons to bustling evenings in NYC.
The original Rao's is located in East Harlem, and getting a table there is close to impossible. It takes months to score a reservation there, but it's always worth the wait. The Rao's in Hollywood has the feel of a bona fide Italian restaurant with warm staff and owners and comfort foods Italians pride themselves on.
Rao's Hollywood held a Blogger Dinner on July 15 and the menu was superb. The first course included a seafood salad that didn't skimp on the lobster, baked clams with a breading that was distinctly Italian, the Rao's house salad and roasted red bell peppers.
The dishes only improved from there. The second course brought out a serving of spaghetti marinara, expertly crafted rigatoni bolognese and the meatballs that are a must at Rao's. The third course upped the ante with a tender lemon chicken, a savory shrimp scampi, the ubiquitous vegetarian friendly eggplant parmesan and a side of peas and prosciutto. This was the type of meal where one had to save room for dessert because the authentic New York cheesecake and Rao's cannoli's were not to be missed.
Rao's was the picture of a popular New York City restaurant despite the fact that it's not located on a popular restaurant row. Rao's in Hollywood is an experience not to be missed.
Rao's is located at 1006 Seward St., Los Angeles 90038. For more information, call (323) 962-7267 or visit raosrestaurants.com.
Video Slider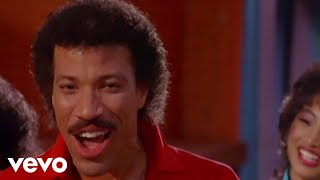 Win Tickets to See Lionel Richie at Hollywood Bowl
Lionel Richie is performing with very special guest Mariah Carey on the All the Hits Tour, and your chance to see them is at the Hollywood Bowl on Monday, July 31.