Quick Guide to City Living
Quick Guide to City Living
"http://lol-la.com/wp-content/uploads/2019/07/HB19_DIGITAL_HERBIEHANCOCK_PROMO_728x90.jpg">
"http://lol-la.com/wp-content/uploads/2019/07/JoseLuisRodriguez_728x90.jpg">
"http://lol-la.com/wp-content/uploads/2019/05/MTH-190039-Feel-The-Fame-Remarketing-Banner-728X90.jpg">
"http://lol-la.com/wp-content/uploads/2019/04/7.png" alt="disney on ice banner">
"http://lol-la.com/wp-content/uploads/2019/08/HB19_DIGITAL_BANNERS_SEPT13_EARTHWINDFIRE_PROMO_728x90.jpg">
Many people aim to live in the city at some point in their lives while others prefer what the suburbs or the less populated areas offer. City living has many benefits and of course, some drawbacks but how much does it really have to offer?
Here, we are going to give you a quick guide to city living including some of the things that you should know about this. Keep reading to find out more.
Things To Do
One of the best things about living in the city is that there is so much to do. You can visit many different kinds of restaurants, see a movie and even go on a shopping trip around many of the shops. Cities are never short of things to do and you'll be sure to find something to suit you. Many cities even have guides online of all of the current events so make sure to have a look.
Parking Issues
When it comes to parking in the city, it can be quite tough. This is because everything is cramped in together and any parking spaces can be quite costly. If you are planning on moving to the city then you might want to downsize to a smaller car if you need to have one. Smaller cars will fit in the tighter spaces, so they are definitely worth your time.
Public Transport
If you don't decide to invest in a smaller car for the city then don't worry because the public transport in cities is usually quite advanced. Depending on where you live, you should be able to get a train, a bus or even a cable car to work or to the local bar. Taxies are also readily available in cities and this is what makes them so desirable to live in.
Cost Of Living
City living comes with many advantages, but it also comes at a cost. General living costs are much higher in cities due to the access to everything. This can include rent, bills and even eating out. This is something which you need to consider if you are planning on living in the city and you need to have the salary to match.
Meeting New People
Finally, you will find that city living is great for meeting new people. These cities are packed with people from many different cultures and those who have different life experiences. If you are hoping to make new friends, then you'll be sure to find some in a city setting. It is often much harder to do this once you leave the city.
Final Verdict
City living can be really great, but it can also come with its negatives. Sometimes, you need to sacrifice certain things in order to benefit from the good things. If you are thinking of moving to a city, make sure to consider everything that we have discussed here.
Video Slider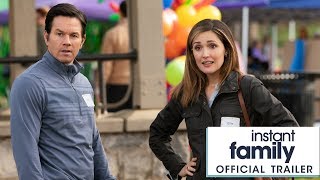 Win a Blu-ray + DVD + Digital Copy of Instant Family
Everyone everywhere can now enjoy Instant Family on Digital and on Blu-ray™ Combo Pack, and DVD on March 5 from Paramount Home Media Distribution. For a chance to enter to win at random, please email us at
[email protected]
with "Instant Family\" in the subject line and let us know why you\'d like to win a copy. This contest ends March 25, 2019.
"http://lol-la.com/wp-content/uploads/2019/05/MTH-190039-Feel-The-Fame-Remarketing-Banner-728X90.jpg">
"http://lol-la.com/wp-content/uploads/2019/07/JoseLuisRodriguez_728x90.jpg">
"http://lol-la.com/wp-content/uploads/2019/07/HB19_DIGITAL_HERBIEHANCOCK_PROMO_728x90.jpg">
"http://lol-la.com/wp-content/uploads/2019/08/HB19_DIGITAL_BANNERS_SEPT13_EARTHWINDFIRE_PROMO_728x90.jpg">
"http://lol-la.com/wp-content/uploads/2019/04/7.png" alt="disney on ice banner">