Q&A with Marcel Rasquin, Director of Hermano
Eliú Armas, left, and Fernando Moreno star in Hermano. (Courtesy of Music Box Films)
Hermano is an uplifting film of two Venezuelan brothers with a promising future in soccer. The dramatic flick was written and directed by Marcel Rasquin.
Fernando Moreno and Eliú Armas star in Hermano, which was also entirely filmed in Venezuela. That was important for Rasquin, whom also touched base on the process of making the film, the themes within it, and how he went about selecting the cast, among other things.
Living Out Loud: Can you discuss the process of how this film came to be?
Marcel Rasquin: Hermano is the most personal project I've worked on in my career. I was finishing film school in Australia – very far away from my country. Living so far away from my country, I had to go through a sort of 'reconnection' or 're-assimilation' as to what it meant to be Venezuelan. Also, many people would ask me about Venezuela and what it meant to be Venezuelan, so in a way I had to become an ambassador of sorts. All these were things that I didn't really think about before going there. At that time, something very beautiful was occurring in Venezuela culturally through soccer. See, Venezuela has always been a baseball country – not so much with soccer like other South American countries. Soccer never had a large following in Venezuela, and those who liked soccer would cheer for another country's team, like Brazil or Argentina – just not usually our own team. However, that changed in those years because the Venezuelan national team started winning, and people became hopeful that it had a chance to qualify to the World Cup. Also, Venezuelan players began to play abroad. n a way, the movie can be seen as a metaphor for what was going on at that time. It's about two brothers who love each other and want to succeed together, but they both have different goals and ambitions. Something happened here in Venezuela at that time that moved me deeply. At that time, there was a lot of political unrest; there were protests, labor strikes, etc. One day, there was a march against the government, and what the government used to do at that time when there were protests against it, was to stage marches in support of it. I was driving on the highway and it was stuck, because the marchers – both the ones protesting and the ones supporting – were on the highway. They were marching towards each other, and there were no police officers, and no security of any kind. However, out of nowhere, a soccer ball popped up, and instead of fighting each other or throwing things at each other, they picked up the ball and just started playing a soccer match. No one was hurt, and nothing bad happened that day. This made quite an impression on me.
LOL: What was the bigger challenge for you, writing the script or directing the film?
MR: Both endeavors have their challenges, but both were very rewarding. Writing the film was rewarding because it was very long and difficult. Writing is torture, in a way; it's very involved, much like the work of an explorer or archaeologist. I treat ideas like they treat fossils – something to be unearthed and treated with the utmost care. That's how I approach writing. Also, I had the good fortune to work with Rowan Jones, a friend of mine from film school; he's a great actor and writer. With him, I was able to take my internal approach to writing, and pursue it in an external manner. One has to face that process of dissecting ideas, and determining whether they're good or bad, and having such a talented writer like Rowan to work with made it possible for us to do this together, and put all our ideas on the table and put them through an efficient evaluation process. Nothing reached the page until it was thoroughly dissected. All this took a very long time, but very rewarding as well. Directing is like a second home to me. I've been doing it since I was 18. I also had the good fortune to work with the actors long before we reached the set. This helped everyone to thoroughly understand the story. I was mainly interested in the truth of the story, and I wanted to make it edgy. It was prohibited for the actors to 'act.' It had to be real. I would compare a director's impulse to that of an extreme sports' athlete or a junkie. A director is always looking for that rush, that high that makes your skin crawl. Regardless of the script, or the fact that you know what's supposed to happen, as a director, you're always waiting for that moment of reality and truth. Filming was very challenging because we weren't very well funded. We were short on time, short on resources, etc.
LOL: This film has a lot messages. Which were the most important to you and why?
MR: All the messages make up the entire narrative of the story. I believe that the most prevalent theme of the movie is love, fraternal love. That's why the movie is called Hermano and not soccer or something else. Other important themes are the guilt and uncertainty from the main character: The fact that he carries this burden, this debt that is impossible for him to pay back, the fact that he owes his life to his brother and his mother because they gave him the possibility to live and dream. Also, something important to me about the film is the older brother's character. If you look at it from a simplistic point of view, you can say that there's a good brother and a bad brother, but it's not so black and white. To me, Julio's (the older brother) honor is very moving. Also, redemption is important, especially towards the end of the film. Even if you stray a bit towards the dark side, there's always a chance to redeem yourself and try to make amends.
LOL: How and why did you cast this set of actors in your film?
MR: It was a very long and complicated process, but wonderful at the same time. I knew Daniel and Julio on paper. The challenge was to decide what they needed to look like, and who would be best fit for the roles. It was very complicated from day one, and the roles came with conditions and restrictions. First, they had to appear to be teenagers and because of this, any actual acting experience became less relevant. Second, they had to play soccer well. They had to seem as close to professional as possible. Third, and most importantly, the weight of the dramatic elements and the characters' experiences had to fall squarely on their shoulders. They had to fully and completely understand everything that their characters experience. I sat down with the casting director, who also appears in the film, and I told him I wanted to see everyone – that I didn't want to leave any stones unturned. Their artistic backgrounds didn't matter. I estimate that we saw approximately 300 people for each role that needed casting, and the auditions were not traditional. They were more like interviews, which I did in order to evaluate who these kids really were, what their personalities and character were like, what their fears were, and what they loved. They were very personal interviews, but they allowed me to get to know both their minds and their hearts. From the first day I saw Fernando Moreno and Eliú Armas, I was very moved and excited. Fernando plays Daniel, the main character. He has a quality that's impossible to teach, which is that he's very strong but very fragile at the same time. That fit the character well in a very interesting and complex way. Eliú plays Julio, and he had never been in front of a camera in his life. I went to visit the town he's from to look at some houses, and I saw him. There was something about his appearance that caught my eye – his face was both rugged but sweet at the same time. I was very moved when I sat down with him for the interview because he suffered an enormous letdown. He was a professional baseball player; he had signed with a minor league team, with the goal of eventually making it to the majors. He was one of the most promising Venezuelan ball players. He played third base and had a cannon for an arm. He comes from a very poor and humble background, and he had it in his mind that he would take his family out of poverty. A week before he was to leave for training camp, he had an accident. He landed on his elbow, which happened to be in his throwing arm, and just like that, his career was over before it even began. He really knew what it was like to have a one-in-a-million opportunity and lose it. Soon after his injury, his father passed away. He had been the one to support him and motivate him to pursue his baseball career. He then had to focus on taking care of his mother and his family. Because of all this, I didn't care that he didn't have any acting experience and that he had never been in front of a camera. He understood the character of Julio from his heart.
LOL: How important was it to depict Venezuelan culture in this film?
MR: My goal was to depict who we are as Venezuelans, without making it look like a public service announcement for the Ministry of Culture. I wanted to provide a sneak peek into our world, without making it look like a dramatic documentary about violence or poverty. Also, this creates an aesthetic that is very concrete and characteristic of Venezuela that is rarely depicted on film. The international film community knows about these aspects of Brazilian and Mexican culture, but not as much about Venezuelan culture. Even though they are similar to one another in many ways, each has their own national cultural identity. In fact, we had the opportunity to make the film in Brazil, but I said no because it wouldn't feel right if it wasn't done in Venezuela. Brazil is a soccer nation, through and through. The kids in my film are Venezuelan, which means they play soccer in a baseball culture, which makes them outcasts in a way. It would've been impossible to depict this in Brazil. I draw a parallel to my own life, in that I'm Venezuelan and a filmmaker, in a country that is not known for films.
————————————————–
Hermano is now available.
Video Slider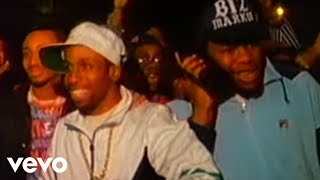 Win Tickets to See I Love The 90's at the Microsoft Theater
I Love The 90's has an upcoming show in L.A. and now is your chance to go at the Microsoft Theater in Los Angeles: Saturday, March 5th. We are giving away tickets to the show. Subscribe to our mailing list!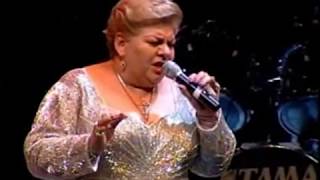 Win Tickets to See Paquita la del Barrio at the Microsoft Theater
Paquita la del Barrio has an upcoming show in L.A. and now is your chance to go at the Microsoft Theater in Los Angeles: Saturday, February 27th. We are giving away tickets to the show. Subscribe to our mailing list!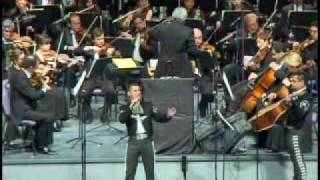 Win Tickets to See Mariachi Vargas De Tecalitlan at the City National Grove of Anaheim
Mariachi Vargas De Tecalitlan has an upcoming show in L.A. and now is your chance to go at the City National Grove of Anaheim in Anaheim: Friday, February 12th. We are giving away tickets to the show. Subscribe to our mailing list!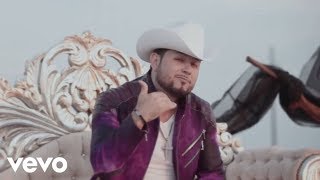 Win Tickets to See Roberto Tapia at the Microsoft Theater
Roberto Tapia has an upcoming show in L.A. and now is your chance to go at the Microsoft Theater in Los Angeles: Saturday, February 6th. We are giving away tickets to the show. Subscribe to our mailing list!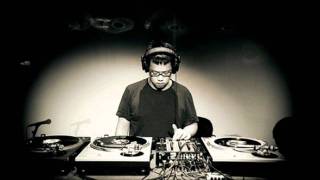 Win Tickets to See Kid Koala at Royce Hall
Kid Koala has an upcoming show in L.A. and now is your chance to go at Royce Hall in Los Angeles: Friday, January 29th. We are giving away tickets to the show.