Preparing for Your Cultural City Break
Preparing for Your Cultural City Break
"http://lol-la.com/wp-content/uploads/2019/07/HB19_MICHAELMCDONALD_CHAKAKAHN_PROMO_728x90.jpg">
"http://lol-la.com/wp-content/uploads/2019/07/SCOTT.jpg">
"http://lol-la.com/wp-content/uploads/2019/05/MTH-190039-Feel-The-Fame-Remarketing-Banner-728X90.jpg">
"http://lol-la.com/wp-content/uploads/2019/04/7.png" alt="disney on ice banner">
"http://lol-la.com/wp-content/uploads/2019/07/Living-Out-Loud-LA-for-Air-Supply-728x90.jpg">
"http://lol-la.com/wp-content/uploads/2019/07/JoseLuisRodriguez_728x90.jpg">
"http://lol-la.com/wp-content/uploads/2019/07/HB19_GIPSYKINGS_PROMO_728x90.jpg">
"http://lol-la.com/wp-content/uploads/2019/07/HB19_DIGITAL_HERBIEHANCOCK_PROMO_728x90.jpg">
http://lol-la.com/wp-content/uploads/2019/07/Yachtley_Crew-728x90.jpg">
People like to travel to new pastures for all sorts of reasons. Some simply want a change of scenery and a little rest and relaxation. Others are looking for fun and excitement somewhere new, and there are also those that are eager to explore new cultures and delve into the rich history of different destinations.
If you fall into the latter group, there are plenty of fabulous cities both within the United States and other parts of the world. Your budget along with your preferences will help to determine where you should go for your culture break, and by planning ahead you can ensure you make the most of your time when it comes to cultural and historical exploration. In this article, we will look at some of the key preparations you should make before leaving home.
Some Tips to Help with Planning Your Cultural Break
When you are going on any sort of trip, there is generally a lot of organizing to do. For instance, deciding what to take with you and packing can be a nightmare, but you can make the task easier by creating a list. You should remember vital additions such as any medication or treatments you need while you are away. Most medications and even CBD is now allowed on flights but planning ahead and checking with the airline beforehand can reduce the chances of any issues.
In the same way, planning ahead can also help to ensure you don't miss out on anything while you are visiting the cultural city of your choice. Once you get there, it can become a whirlwind and time can pass far quicker than you expected. So, by making sure you organize yourself, you can look forward to a more structured trip where you get to make the most of your time.
One of the first things you need to do is look at the cultural attractions that can be found in the city you are traveling to, so you know exactly what your options are. You can then prioritize them in order of how much you want to visit each one.
It is also important to look at your budget and determine how much you can afford to spend on visiting paid cultural attractions and events at the destination you are traveling to. Some will, of course, be free of charge but for others there may be entrance fees and tickets. It is well worth looking at the cost of purchasing any tickets in advance online, as this could work out cheaper than paying at the door.
Use an Itinerary App
One other thing you can do to help you make the most of your cultural trip is to use one of the various itinerary apps available so you can be truly organized. By using these apps, you will know exactly what you are doing and where you are going on any given day of your trip, so you can follow a schedule and reduce the chance of missing out on an important event or attraction while you are over there.
Being prepared is important so that nothing can ruin your cultural break. Keep these tips in mind to have a stress-free break.
Video Slider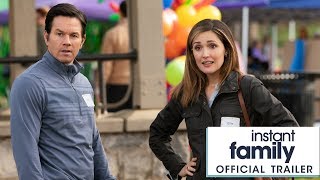 Win a Blu-ray + DVD + Digital Copy of Instant Family
Everyone everywhere can now enjoy Instant Family on Digital and on Blu-ray™ Combo Pack, and DVD on March 5 from Paramount Home Media Distribution. For a chance to enter to win at random, please email us at
[email protected]
with "Instant Family\" in the subject line and let us know why you\'d like to win a copy. This contest ends March 25, 2019.
"http://lol-la.com/wp-content/uploads/2019/07/HB19_GIPSYKINGS_PROMO_728x90.jpg">
"http://lol-la.com/wp-content/uploads/2019/04/7.png" alt="disney on ice banner">
"http://lol-la.com/wp-content/uploads/2019/07/SCOTT.jpg">
"http://lol-la.com/wp-content/uploads/2019/07/Living-Out-Loud-LA-for-Air-Supply-728x90.jpg">
"http://lol-la.com/wp-content/uploads/2019/07/HB19_MICHAELMCDONALD_CHAKAKAHN_PROMO_728x90.jpg">
http://lol-la.com/wp-content/uploads/2019/07/Yachtley_Crew-728x90.jpg">
"http://lol-la.com/wp-content/uploads/2019/07/JoseLuisRodriguez_728x90.jpg">
"http://lol-la.com/wp-content/uploads/2019/05/MTH-190039-Feel-The-Fame-Remarketing-Banner-728X90.jpg">
"http://lol-la.com/wp-content/uploads/2019/07/HB19_DIGITAL_HERBIEHANCOCK_PROMO_728x90.jpg">