Plan Check Fairfax to Host Epic Brewing Company 10-day Takeover
Plan Check Fairfax is located at 351 N. Fairfax Ave. in Los Angeles.
Newly established dining destination Plan Check Fairfax will host Salt Lake City's Epic Brewing Co. for a 10-day event featuring stout beer floats, a Beer Cocktail Night, and Super Bowl specials.
Among the beers featured throughout the event are limited "geek" beers, Epic Brewing Co. "Brainless Series" and cocktail Chef Matt Biancaniello's Fifth Taste Beer Float (scoop of Matthew Biancaniello's trademark Candy Cap Mushroom & Buffalo Trace ice cream and Big Bad Baptist Imperial Stout. Guests receive a free Epic Brewing Co. pint glass with purchase).
The lineup for the 10-day takeover includes 825 State Stout, Big Bad Baptist Imperial Stout, Blue Sky Lager, Brainless on Cherries, Belgian Style Ale, Brainless on Peaches, Brainless on Raspberries, Copper Cone Pale Ale, Cross Fever Amber Ale, Elder Brett Saison-Brett Golden Ale, Escape to Colorado IPA, Imperial IPA, Intermountain Wheat Beer, Santa Cruz Brown Ale, Smoked & Oaked Belgian-Style Ale, Utah Sage Saison Belgian-Style Ale, and Wit Beer Belgian Style Ale.
For Super Bowl Sunday, the specials include $1-4 Tasting Flights (price determined depending on the quarter of the game,) as well as $2 off ALL drafts, food specials and free stuff all day.
For the Beer Cocktail Night, the city's leading cocktail chef Matthew Biancaniello and Brady Weise of DogHause and 1886 in Pasadena, will take over the bar for one hour only and serve specialty beer cocktails with Epic Brewing beer.
The 10-day event begins on January 29 and runs through February 9. Super Bowl Sunday specials will take place on February 2, and the Epic Brewing Cocktail Night will take place on February 5.
Plan Check Fairfax is located at 351 N. Fairfax Ave. For more information, the public can call (310) 288-6500.
Video Slider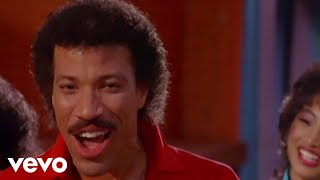 Win Tickets to See Lionel Richie at Hollywood Bowl
Lionel Richie is performing with very special guest Mariah Carey on the All the Hits Tour, and your chance to see them is at the Hollywood Bowl on Monday, July 31.