Pitch Perfect Cast Visit Universal Studios Hollywood
Wearing matching "You're Weird, I like you" shirts, Anna Kendrick, Brittany Snow, the cast of Pitch Perfect and friends had an aca-awesome time during their visit to Universal Studios Hollywood on Monday, June 19, 2017. (Mike Baker/Universal Studios Hollywood)
Wearing matching "You're Weird, I like you" shirts, Anna Kendrick, Brittany Snow, the cast of Pitch Perfect and friends had an aca-awesome time during their visit to Universal Studios Hollywood on Monday, June 19, 2017.
Kendrick, Snow, Courtney Knowles, Jason Menhennett, Shelley Regner, Chrissie Fit, and Kelley Jakle all made it out.
Pitch Perfect released in 2012, while Pitch Perfect 2 hit theaters in 2015. A third installment of the franchised is scheduled for a 2018 release.
Pitch Perfect is a series of musical comedy films created by Kay Cannon, loosely based on the non-fiction book Pitch Perfect: The Quest for Collegiate a Cappella Glory by Mickey Rapkin.
Video Slider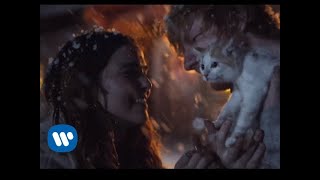 Win Tickets to See Ed Sheeran at the Rose Bowl
Ed Sheeran is back in Los Angeles, and your chance to see him perform is at the Rose Bowl in Pasadena on Saturday, Aug. 18. We are giving away complimentary tickets to the show. For a chance to enter to win, email us at
[email protected]
with "Ed Sheeran" in the subject line and tell us why you would like to go.