Pepe Aguilar y Familia Present "Jaripeo Sin Fronteras 2019"
Pepe Aguilar and family (Courtesy photo)
"http://lol-la.com/wp-content/uploads/2019/07/Living-Out-Loud-LA-for-Air-Supply-728x90.jpg">
"http://lol-la.com/wp-content/uploads/2019/07/HB19_DIGITAL_HERBIEHANCOCK_PROMO_728x90.jpg">
"http://lol-la.com/wp-content/uploads/2019/07/JoseLuisRodriguez_728x90.jpg">
"http://lol-la.com/wp-content/uploads/2019/04/7.png" alt="disney on ice banner">
"http://lol-la.com/wp-content/uploads/2019/05/MTH-190039-Feel-The-Fame-Remarketing-Banner-728X90.jpg">
Pepe Aguilar, along with his family: Angela Aguilar, Leonardo Aguilar, and Antonio Aguilar Hijo gave a special preview of Jaripeo Sin Fronteras 2019 at the legendary Los Angeles Theatre in Los Angeles yesterday. The media exclusive presentation and press conference consisted of a showcase that included the four members of the Aguilar dynasty accompanied by live mariachi, as well as a performance by 3-time Mexican roping US champion Tomas Garcilazo, a folkloric ballet and even horses!
Also, the Mexican superstar Paquita La Del Barrio announced via video message that she will join Jaripeo Sin Fronteras 2019 in 10 of the USA dates that include: San Diego, Denver, El Paso, Houston, Chicago, among others. Part of the tour is produced by CMN. Tickets for Jaripeo Sin Fronteras 2019 are now on sale, including the Los Angeles show of STAPLES Center on Saturday, June 8, 2019.
During the press conference, Aguilar said, "In Jaripeo sin Fronteras we are happy to have a legend of Mexican popular music such as Paquita la del Barrio for the 2019 edition of our show, we believe it will be an eclectic combination of concepts and era within the same genre that will be a different and unique experience "
Via video message Paquita said, "I feel very happy to be part of Jaripeo Sin Fronteras and as I know the Aguilar family, very nice people, very hardworking and I feel very comfortable to be part of these events."
Jaripeo Sin Fronteras is a concept imagined and conceived in its entirety by Pepe Aguilar, a vision that consisted in fully adapting the 3rd-millennium tradition of the legendary equestrian show and tour of the Aguilar Family, thus conceiving a unique spectacle. A kind of "ranchero circus" an equestrian-musical experience that combines a mariachi band, highly trained Spanish horses, charreria, bullfighting as well as international rodeo acts,
In short, something never before seen anywhere on the planet.
Jaripeo Sin Fronteras is a show more than 3 hours long that unites, American bullfighters, Mexican and US champion riders, equestrian acrobats, beautiful Spanish trained horses, 3-time Mexican roping US champion, more than 30 musicians on stage as well as the latest technology, special effects, video and pyrotechnics, and of course musical performances by Pepe, his daughter Angela, his son Leonardo both nominated for both Grammys and Latin Grammys, as well as Antonio Aguilar "Hijo". JSF is a multigenerational family show, aimed at an audience of all ages, there is something for members of the entire family, from the youngest to the grandparents.
During his equestrian performance, Pepe and family will ride several of their beautiful Andalusian horses, Dorado, Pharaoh, Caporal, Gallito, Parral. Trojan, Tornado, Boots, April and Zapata are just some of the wonderful animals that will be performing at JSF2019
Pepe Aguilar is one of the most important performers/producers/songwriters in music, selling more than 14 million albums, earning 15 #1 records and numerous awards including four Grammys and five Latin Grammys and a Star on the Hollywood Walk of Fame next to his father. He has collaborated with artists such as will.i.am and Julieta Venegas. Aguilar picked this moment to reclaim the traditions of jaripeo for himself, his family and his fans.
Video Slider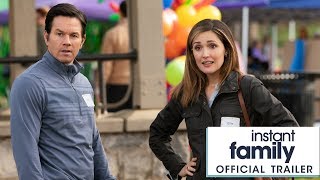 Win a Blu-ray + DVD + Digital Copy of Instant Family
Everyone everywhere can now enjoy Instant Family on Digital and on Blu-ray™ Combo Pack, and DVD on March 5 from Paramount Home Media Distribution. For a chance to enter to win at random, please email us at
[email protected]
with "Instant Family\" in the subject line and let us know why you\'d like to win a copy. This contest ends March 25, 2019.
"http://lol-la.com/wp-content/uploads/2019/04/7.png" alt="disney on ice banner">
"http://lol-la.com/wp-content/uploads/2019/07/Living-Out-Loud-LA-for-Air-Supply-728x90.jpg">
"http://lol-la.com/wp-content/uploads/2019/07/JoseLuisRodriguez_728x90.jpg">
"http://lol-la.com/wp-content/uploads/2019/05/MTH-190039-Feel-The-Fame-Remarketing-Banner-728X90.jpg">
"http://lol-la.com/wp-content/uploads/2019/07/HB19_DIGITAL_HERBIEHANCOCK_PROMO_728x90.jpg">