PAX Throws Its Hat Into Vaping with JUUL
JUUL comes with four flavor pods and a slick USB dock.
Vaping seems to be everywhere these days. Everyone is walking around like the Caterpillar from Alice in Wonderland with a stick in their mouth blowing clouds several feet high and thick as fog. With all these options out there and it "just being vapor," there is one company cutting through the smoke with actual amazing technology and one hell of a sleek design.
PAX has thrown its hat into the vaping world with JUUL. This vape stick is as big as a stick of gum and as sleek as an iPhone. The item is half the size of most vape options and runs with an interlocking cartridge system.
The device comes with a slick USB dock that fits into any computer or port and is the size of a quarter. The device itself is all touch operated. There's no buttons, and it has a single pinhole indicator light so you don't have to show off to the world that you're lighting up. Just inhale, and the device turns on. Its indicator rotates colors as the power is depleted, and when it's out, the charging time is super fast (Yes, that's a technical term.).
There is a variety of flavor packs, and the device comes with four to choose from: miint, tabaac, bruule and fruut. Additional packs can be ordered, and they also offer new options based on the season. This is by far the best option for those of you that don't want to be using cigarettes or like something a little high tech for a great price.
PAX also offers its namesake product, the PAX and now PAX 2 for loose-leaf smoking options. This is another slick device, but designed for flowers, not oils of any type.
The silver cylinder charges off a very creative USB dock and only takes a few minutes to get going. Once you're charged up, it's time to turn it on and go. The only issue is that the packaging has zero instructions. It's very fancy and also reminiscent of an iPhone box, but in this case, there's no screen to tell you how to operate the device. Instead they tell you to go to YouTube to learn how to make it work.
This is one of the worst things I've seen in years. They could easily tell you how to operate the product, but instead assume you have a computer or phone nearby, are in an area that you can sit and watch a video and have the patience to follow along without hitting stop and start every few seconds. Huge fail!
Once up and running, the use is still complicated. I had to find other videos and go over their PDF online to figure out how I was supposed to get the most out of the product. I had no idea there were heat settings or that one of the included mouthpieces works way better than the other. I recommend using the flat one, the other pulls the heat right into your lips and burns you every time.
As far as quality of experience with this device: It's a toss up. Making it work and using it is neat, and you feel very high tech. The flowers go in the oven, and it works via indirect heat, but is it worth the weight in your pocket or hassle? I'm not sure. It's not vaping, it vaporizes the content and can burn it if you're not in tune with the heat settings.
After trying both and having others test it, we think the JUUL is a far better product and more practical. The PAX 2 comes in at just under $300 while JUUL is $60. Now, keep in mind that they both do separate things, but with a little research you can find out how to make them both get you what you need.
Video Slider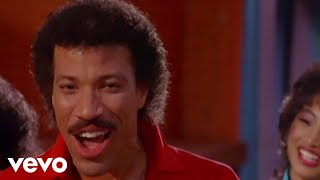 Win Tickets to See Lionel Richie at Hollywood Bowl
Lionel Richie is performing with very special guest Mariah Carey on the All the Hits Tour, and your chance to see them is at the Hollywood Bowl on Monday, July 31.