Panteón Rococó Rocks Stage in Santa Ana
Panteon Rococo performing Aug. 4 at The Observatory in Santa Ana, Calif. (Ramon Aviles/Living Out Loud LA)
Panteón Rococó, the Mexican band of rock and ska music, made an appearance at The Observatory in Santa Ana, Calif., creating euphoria on a relatively young crowd that showed their support and loyalty.
It was the perfect place to see and listen to Panteón Rococó, a renowned group that contains a repertoire full of positive messages in a unique way.
This unique concert opened with the performance of several local bands that have similar musical proposals and that, without a doubt, were warming up the spirits of the audience.
After about three hours of local bands performing, Panteón Rococó came to the stage. The packed venue roared and hundreds of people began to chant their songs and display forms of expression that although could be classified as rebel-type behavior, are a world of codes and body language that helps identify identification and understand a means between them and their idols.
The group performed songs such as "La Carencia," "Esta Noche," "La Dosis Perfecta," "La Rubia y El Demonio," "Marcos Hall," "Arreglame El Alma," "Acabame de Matar," "Curame," "No Se Por Que," "Fugaz," and "Quiero Bailar Contigo," among others.
If we attempt to define Panteón Rococó in its musical style, we'll find a a mixture of rock, ska, reggae, punk, and cumbia styles, among other genres. A fusion of these aspects of music have cemented the band's name throughout the world.
Panteón Rococó currently continues the promotion of their latest album called Ni Carne Ni Pescado, a combination of covers and original songs.
Video Slider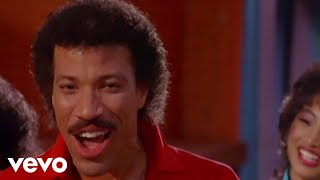 Win Tickets to See Lionel Richie at Hollywood Bowl
Lionel Richie is performing with very special guest Mariah Carey on the All the Hits Tour, and your chance to see them is at the Hollywood Bowl on Monday, July 31.