Panda Cares to Honor Encinitas Elementary School
Panda Cares hosts the Leader in Me Holiday Carnival at Encinitas Elementary School Friday.
Panda Cares, the philanthropy department of Panda Express, hosts its eighth-annual Leader in Me Holiday Carnival honoring Encinitas Elementary School in Rosemead, Calif. The school is being honored for their achievements in the Leader in Me program.
Taking place at the Panda Restaurant headquarters on Friday the local school and its students are going to be celebrated for their distinct efforts in academia and leadership. In part with the program, the 400 students are to be recognized for the elementary school-level leadership skills that the program has cultivated with the Franklin Covey process that has helped the school undergo a whole transformation.
At the event, students are going to be welcomed by the Panda Express Panda Bear mascot and are going to take part in carnival-themed booths, hosted by Panda Restaurant Group associates. They are also going to be treated to a Panda Express feast and get cool Panda swag. Mattel is also going to be there to join the celebration and donate gifts for students.
Panda has supported the Leader in Me Program in over 550 schools throughout the country through Panda Cares and to date has raised $48.5 million in support of underserved children and disaster relief in support efforts. Encinitas Elementary School, has been sponsored by Panda since 2009 and is one of 27 schools that has been supported by the company and has earn the prestigious Lighthouse School designation from the program.
Earning the Lighthouse School status is the highest level of achievement in the Leader in Me program inspired by Stephen Covey's book, The Seven Habits of Highly Effective People, that integrates timeless leadership principles with practical character and life skills relevant to today's challenges. It teaches kids that by building self-confidence, interpersonal skills, elevating student achievement and reducing school-wide discipline problems, they can become leaders in their field of interest in the future. Currently there are 161 schools in the Leader in Me program that have been designated as Lighthouse Schools, including Encinitas Elementary School, this year's honorees.
For more information, visit pandacares.org and theleaderinme.org.
Video Slider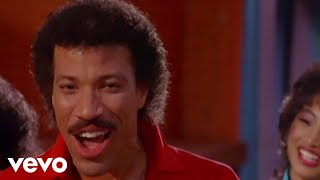 Win Tickets to See Lionel Richie at Hollywood Bowl
Lionel Richie is performing with very special guest Mariah Carey on the All the Hits Tour, and your chance to see them is at the Hollywood Bowl on Monday, July 31.