Pamper Yourself at Skintuition
Experience the luxurious Sweat by Skintuition treatment.
Nothing is more relaxing than a day at the spa. No matter what stress you're carrying, that weight will be lifted, at least for a while. Nestled in the heart of Woodland Hills (in the French Quarter) you'll find the heaven on earth that is Skintuition.
Founded by Katie Slanina, who has been an esthetician for 21 years and a Certified Colon Hydro therapist for 13 years, Skintuition was created out of her love of being a part of the service industry.
"Skincare and healing are my true passions, and they make people feel so great and beautiful," Slanina says. "I wanted to have a place where they can come and be themselves. A sanctuary away from the hustle and bustle of their busy lives. Skintuition is a place they can come and feel comfortable, but also know that the products being used to treat them are the best green skincare products out there."
Here you'll find an array of services provided like facial treatments, massage therapy, colon hydrotherapy, ear coning, foot treatments, waxing, biota, infrared wraps and most recently added, infrared saunas. Spa services are offered Tuesday through Saturday, and appointments can be requested online (skintuitionla.com).
Among the most popular with customers are the facials, as the spa is an all-green spa and clients are educated during their sessions on how important being chemical free is, says the esthetician. One of her favorite parts is being able to help younger clients with acne and guide them through their struggle by finding the right balance of products and good nutrition.
Sweat by Skintuition was a dream that finally came to fruition once the space finally became available the founder says. For those unfamiliar with the service, she explains it as "completely safe, and [the heat] penetrates deeply into your joints, muscles and tissues, speeding oxygen flow and increasing circulation. Helping to remove impurities from your cells, specifically the cells inside our fat where our body stores waste and harmful toxins such as cholesterol and heavy metals."
Unlike regular saunas, infrared saunas heat up less than 20 percent of the surrounding air (regular saunas heat up 80 percent). Additionally, infrared saunas have no steam whatsoever.
"The only other way you can experience infrared rays is the sun," she says. "It is a completely different experience."
If you're interested in detoxification, weight loss, stress relief, skin rejuvenation, improved circulation, pain relief and even an improvement in sleep, try Sweat at least once.
Also at Skintuition is Deanna Rubino, a licensed massage therapist of over 21 years. She specializes in Deep Tissue, Swedish, Reflexology, Trigger points, Chronic pain and Pregnancy massage.
To experience your own session, you can book an appointment for $45 (per person/session) or $80 for a couple's treatment. You can also purchase packages for multiple sessions, or you can choose the Monthly Membership.
To view more details and services offered, visit skintuitionla.com. Here, you can also book an appointment and check out all of the different product brands used there.
Marvin Vasquez contributed to this story.
Video Slider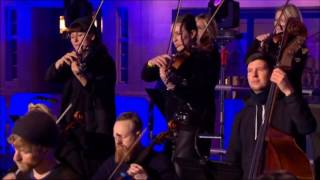 Win Tickets to See Pete Tong at Hollywood Bowl
Pete Tong is back in Los Angeles, and your chance to see him perform is at Hollywood Bowl on Thursday, Nov. 9. We are giving away complimentary tickets to the show. For a chance to enter to win, email us at
[email protected]
with "Pete Tong" in the subject line and tell us why you would like to go.