Pamper Your Skin with Naples Soap Company
Cucumber melon sea salt soap
f you've ever struggled with any skin issues, you know how important it is to have a proper skin care regimen and how significant products can be. The founder and CEO of Naples Soap Company, Deanna Renda, knows the struggle first hand.
After suffering with eczema and psoriasis for most of her life and trying a surplus of products to relieve her symptoms, she started to use natural and organic products on herself and her daughter. Having been a nurse, Renda knew what ingredients irritated the skin and researched things like propylene glycol, parabens, hardening agents, sulfates and more.
Seeing the tremendous difference in their skin, Naples Soap Co. opened its doors in 2009. Offering customers natural bath and body products that are of the highest quality and actually work, the company carries items for all skin types. They also carry hair products!
If you suffer from eczema, the Eczema Soap is a must-have. The clinically tested homeopathic soap can be used for face and body, and reduces irritation to due eczema, psoriasis, rosacea or chronic dry skin.
It's handmade in the US and is made with premium ingredients approved and registered with the FDA. It retails for only $9.
The Coffee Face Polish ($18) not only smells amazing, it'll keep your skin feeling smooth. Face oils, shaving products and tools, lip balms, toner, eye serum, moisturizers and even lip scrubs are all available.
Feeling like having a spa day at home? Use their range of body oils (choose from Coconut Water, Pure Paradise, Florida Fresh and more) and finish it up with their solid perfumes.
As far as hair products go, you'll feel like you're in heaven with the scented shampoo and conditioner bars. Products are cruelty free and vegan.
Visit naplessoap.com to view the full line of products and create your new skincare routine.
Video Slider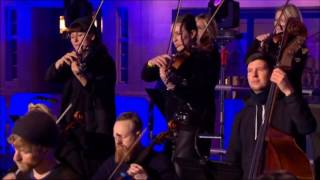 Win Tickets to See Pete Tong at Hollywood Bowl
Pete Tong is back in Los Angeles, and your chance to see him perform is at Hollywood Bowl on Thursday, Nov. 9. We are giving away complimentary tickets to the show. For a chance to enter to win, email us at
[email protected]
with "Pete Tong" in the subject line and tell us why you would like to go.