Paisley Rabbit and the Treehouse Contest Hops on to Bookshelves Next Month
An inside look at Paisley Rabbit and the Treehouse Contest, which retails for $12.16. (Courtesy image)
"http://lol-la.com/wp-content/uploads/2019/05/MTH-190039-Feel-The-Fame-Remarketing-Banner-728X90.jpg">
"http://lol-la.com/wp-content/uploads/2019/07/HB19_DIGITAL_HERBIEHANCOCK_PROMO_728x90.jpg">
"http://lol-la.com/wp-content/uploads/2019/04/7.png" alt="disney on ice banner">
"http://lol-la.com/wp-content/uploads/2019/07/JoseLuisRodriguez_728x90.jpg">
http://lol-la.com/wp-content/uploads/2019/07/Yachtley_Crew-728x90.jpg">
"http://lol-la.com/wp-content/uploads/2019/07/HB19_GIPSYKINGS_PROMO_728x90.jpg">
"http://lol-la.com/wp-content/uploads/2019/07/HB19_MICHAELMCDONALD_CHAKAKAHN_PROMO_728x90.jpg">
"http://lol-la.com/wp-content/uploads/2019/07/SCOTT.jpg">
"http://lol-la.com/wp-content/uploads/2019/07/Living-Out-Loud-LA-for-Air-Supply-728x90.jpg">
Adulting is hard. If you caught the new Peter the Rabbit movie and are looking for even more nostalgia to brighten your days, author Steve Richardson has just what you need.
Published by Impossible Dreams Publishing Company, Richardson's newest children's book, Paisley Rabbit and the Treehouse Contest is set to be released March 1.
The three-time award-winning author from Albuquerque, New Mexico, tells the heartwarming tale of defying the odds.
The story centers around Paisley Rabbit, a lone girl rabbit competing against her friends to win a treehouse construction contest.
Jimmy Squirrel, whose father is the owner of the biggest construction company in the city, sets up the contest.
A group of close friends enters the challenge and to the surprise of everyone, Paisley Rabbit does too.
Having never even touched a hammer or nail, Paisley isn't considered a threat to anyone, as no one believes she'll manage to win.
However, Paisley proves everyone wrong and gets right to work on her tree house.
Teaching readers the importance of planning, the character jumps straight into research.
The story also emphasizes the importance of helping the less fortunate.
Additionally, readers will be reminded that anything can be accomplished with hard work and dedication. If you have a talent, utilize it to create anything you want, no matter how farfetched it seems.
Paisley Rabbit is a great push to keep learning and expanding creativity and nurturing strengths.
Whether you have a child, younger sibling or simply want to gift the book to a loved one, it will make for a great read and is full of charming characters and is beautifully illustrated.
No matter what the age is everyone can learn a thing or two from Paisley Rabbit.
The paperback of Paisley Rabbit and the Treehouse Contest is available for pre-order on www.amazon.com and retails for $12.16.
Video Slider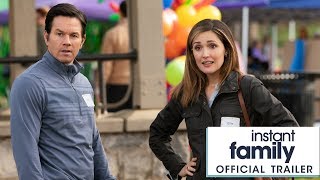 Win a Blu-ray + DVD + Digital Copy of Instant Family
Everyone everywhere can now enjoy Instant Family on Digital and on Blu-ray™ Combo Pack, and DVD on March 5 from Paramount Home Media Distribution. For a chance to enter to win at random, please email us at
[email protected]
with "Instant Family\" in the subject line and let us know why you\'d like to win a copy. This contest ends March 25, 2019.
"http://lol-la.com/wp-content/uploads/2019/05/MTH-190039-Feel-The-Fame-Remarketing-Banner-728X90.jpg">
http://lol-la.com/wp-content/uploads/2019/07/Yachtley_Crew-728x90.jpg">
"http://lol-la.com/wp-content/uploads/2019/07/HB19_MICHAELMCDONALD_CHAKAKAHN_PROMO_728x90.jpg">
"http://lol-la.com/wp-content/uploads/2019/07/Living-Out-Loud-LA-for-Air-Supply-728x90.jpg">
"http://lol-la.com/wp-content/uploads/2019/04/7.png" alt="disney on ice banner">
"http://lol-la.com/wp-content/uploads/2019/07/JoseLuisRodriguez_728x90.jpg">
"http://lol-la.com/wp-content/uploads/2019/07/SCOTT.jpg">
"http://lol-la.com/wp-content/uploads/2019/07/HB19_GIPSYKINGS_PROMO_728x90.jpg">
"http://lol-la.com/wp-content/uploads/2019/07/HB19_DIGITAL_HERBIEHANCOCK_PROMO_728x90.jpg">