Owner of LA SmashCakes Reveals Inspiration Behind the Business and Future Plans
Each SmashCake is unique and hand made. (Courtesy photo)
Face it, one of the best things about parties is the cake, and now, you can skip the typical grocery store cakes and customize your own with LA SmashCakes.
Unlike the generic birthday cake, LA SmashCakes are handmade chocolate piñatas that can be customized.
Founder of the company, Jenny, said she combined her love of chocolate with her background in design to come up with the concept of the piñata cakes.
When it came to starting her business, she said her father and husband were her biggest motivators.
"For LA SmashCakes, when I was playing around in my kitchen making chocolate domes and seeing my husband and son's reaction, I knew I had a good thing going. So, I would say that my family is my greatest motivation, and took me to this level."
Becoming a hit with customers was a blessing and also proved to be the biggest challenge, the owner said.
"The biggest challenge so far for me, has been keeping up with the demand since we "hit" the market."
"LA SmashCakes is so different and unique to what is more traditional, that now everyone wants one! Great for me! I get to keep doing what I love!"
As for the most difficult cake that's been made, she said it was for a celebrity party for the Oscars (and was shown on national TV).
"It was it was a 4-tier LA SmashCake, with each tier filled with a different candy. It weighed over 30 pounds and had a chocolate Oscar on top. The most difficult part was transporting it," she explained.
Customers are able to customize cakes to their choosing and can fill the piñata cake with all sorts of treats.
From graduation cakes, unicorn cakes, donuts, superheroes, sports and more, there's plenty of options for everyone.
As for which cake is the most requested, Jenny said, "I think the dome shaped fully loaded chocolate SmashCake is always a hit! But most people like me to design or custom make something original."
"Because every LA SmashCake is custom made to order, no two look exactly the same. Similar, but each are original," she continued.
"I can make anything, any shape, any design, from birthday cakes to wedding cakes, all out of chocolate and filled with candy!"
The cakes are not only tasty, but they're a blast at any occasion.
"The concept of smashing a cake, it's less messy than smashing your face into the cake," she said.
"There is something that people love about smashing. It's just not accepted, unless, you get an LA SmashCake with your own mallet to smash! It's just something fun, different and new and brings your inner child back!"
"My LA SmashCakes look like regular cakes, so you can only imagine the reaction from people when they see the "cake" coming out with a mallet," she said.
Currently, the company is expanding and scouting out locations in New York and London, said the founder.
As for the advice to anyone wanting to start their own business, she says, "Go for it! You never know what will happen until you try. If the idea and the thought are there, then carry it through. Who knows where life can take you. Make it a "hit!"
The prices for cakes differs, but some range from $130 and upwards.
Perfect for any occasion, Jenny says, "Make your next celebration a smash! Try something new, unexpected and exciting – along with delicious!"
To view some of their cakes, visit www.lasmashcakes.com.
Marvin Vasquez contributed to this story.
Video Slider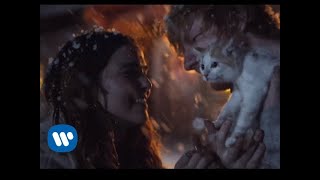 Win Tickets to See Ed Sheeran at the Rose Bowl
Ed Sheeran is back in Los Angeles, and your chance to see him perform is at the Rose Bowl in Pasadena on Saturday, Aug. 18. We are giving away complimentary tickets to the show. For a chance to enter to win, email us at
[email protected]
with "Ed Sheeran" in the subject line and tell us why you would like to go.