With Oscar in Their Eyes: Fall Film Preview
James McAvoy and Jessica Chastain in The Disappearance of Eleanor Rigby (Sarah Shatz/The Weinstein Co.)
Labor Day has barely passed, but with fall festivals on the horizon it's already time for cinemas to bid adieu to summer blockbusters and usher in "more serious" fare. While Richard Linklater's Boyhood and Wes Anderson's The Grand Budapest Hotel have generated Academy Award buzz already this year, it's this season when studios begin to bring out their hopefuls before really hitting us with their top contenders in winter. Here are some of the films that stand out from the pack.
Sept. 5
The Longest Week – This feature-length debut from New York writer-director Peter Glanz centers around the overprivileged and aimless Conrad Valmont (Jason Batemen), who moves in with his best friend Dylan (Billy Crudup) when he's evicted and disinherited. In return Conrad ends up sleeping with Dylan's girlfriend (Olivia Wilde).
Also in theaters: Frontera; The Identical; Innocence; Starred Up
Sept. 12
The Disappearance of Eleanor Rigby – Aside from immediately getting the Beatles' "Eleanor Rigby" stuck in my head, the Ned Benson's cinematic debut tells both sides of the love story between the titular Eleanor (Jessica Chastain) and Conor (James McAvoy). Both leads are fantastic in every role they assume; Viola Davis, Bill Hader and William Hurt also star.
The Drop – Earlier this year, Tom Hardy gave an incredible performance in Locke, and he actually gets to play off other actors on film in Michaël Roskam's adaptation of a Dennis Lehane short story. Those other thespians include Noomi Rapace and James Gandolfini in his final role before his death.
Also in theaters: Atlas Shrugged Part III; Dolphin Tale 2; Finding Fanny; My Old Lady (out Sept. 10); No Good Deed; Search Party; The Skelton Twins; This Is Where I Leave You
Sept. 19
Tracks – Not to be confused with Wild (see Dec. 5), which also details a woman's land trek, John Curran's Tracks details Robyn Davidson's nine-month journey across the Australian desert. Mia Wasikowska is Davidson, while "Girls"' Adam Driver plays the National Geographic photographer who documented the trip, Rick Smolan.
The Zero Theorem – Christoph Waltz stars in Terry Gilliam's first feature since the incredibly bizarre (even for Gilliam) The Imaginarium of Doctor Parnassus (2009). Qohen Leth (Waltz) is a reclusive computer hacker trying to create a formula to find the meaning of life. The film also features Tilda Swinton, Rupert Friend, David Thewlis and Matt Damon.
Also in theaters: The Guest (Sept. 17); Hector and the Search for Happiness; The Maze Runner; Pride; Tusk; A Walk Among the Tombstones; Wheels
Sept. 26
Jimi: All Is By My Side – John Ridley, who won the Oscar for adapting 12 Years a Slave, directs André Benjamin (aka André 3000 of OutKast) as Jimi Hendrix on the cusp of fame.
The Two Faces of January – Hossein Amini, who adapted James Sallis' Drive, makes his directorial debut with this take on the Patricia Highsmith novel. The psychological thriller stars Viggo Mortensen and Kirsten Dunst as an American couple who encounter a con man (Oscar Isaac) while visiting Greece. The three become entangled in a web of crime, intrigue and murder.
Also in theaters: The Boxtrolls; The Equalizer; Good People; Laggies
Oct. 3
Gone Girl – Last time my sister came to visit I started reading her copy of Gillian Flynn's bestselling suspense novel, but then she took it with her when she went home and I never found out what the heck happened Amy Dunne! She better remember to bring it next time she comes over because I've never missed seeing a David Fincher film in the theaters. Ben Affleck, Rosamund Pike and Neil Patrick Harris star.
Men, Women & Children – The latest from Jason Reitman deals with – you guessed it – men, women and children. Based on Chad Kultgen's novel about the sexual pressures of junior-high students and their parents in this age of total immersion in the internet and online social media. The cast includes Adam Sandler, Jennifer Garner, Ansel Elgort and Judy Greer. It is going to be interesting to see which spouse, Affleck (see above) or Garner, comes out on top of the box office this weekend.
Also in theaters: Annabelle; The Good Lie; The Hero of Color City; Left Behind
Oct. 10
The Judge – When hotshot defense lawyer Hank Palmer (Robert Downey Jr.) returns home, he's faced with the most difficult challenge of his life. Not only does he have to represent his estranged, judge father (Robert Duvall) in a murder trial, he has to mend their relationship as well. The strong cast also includes Vera Farmiga, Vincent D'Onofrio and Billy Bob Thornton.
Also in theaters: Addicted; Alexander and the Terrible, Horrible, No Good, Very Bad Day; Automata; Catch Hell; Kill the Messenger; One Chance; Whiplash
Oct. 17
Birdman or (The Unexpected Virtue of Ignorance) – Michael Keaton is simply breathtaking as he takes a jab at his Batman legacy in Alejandro González Iñárritu's dark comedy about a struggling actor in the throes of mounting a Broadway play. Equally great in their roles are Edward Norton, Zach Galifianakis, Andrea Riseborough, Emma Stone and Naomi Watts.
Fury – I'm not the biggest fan of war movies, but the action sequences and daring realism of David Ayer's (End of Watch) WWII drama seem to promise something of a different ilk. Brad Pitt leads a cast that's rounded out by Michael Peña, Scott Eastwood, Logan Lerman and Shia LaBeouf.
Young Ones – Sometimes I wonder if Michael Shannon can do wrong, he's just so good in every role he assumes. Elle Fanning and Nicholas Hoult also star in this sci-fi western from Jake Paltrow.
Also in theaters: The Best of Me; Camp X-Ray; Dear White People; Dracula Untold; Listen Up Philip; Rudderless; The Tale of the Princess Kaguya
Oct. 24
St. Vincent – Let us all bow down to the comedic genius that is Bill Murray. Melissa McCarthy, Naomi Watts and Chris O'Dowd also star in Theodore Melfi's tale of a young boy who finds an unlikely mentor in Murray's St. Vincent Van Nuys.
Also in theaters: Ouija; Reach Me
Oct. 31
Nightcrawler – Lou Bloom (Jake Gyllenhaal) is searching for where he fits in Los Angeles when he stumbles into the dangerous excitement of freelance crime journalism. The directorial debut of screenwriter Dan Gilroy (The Bourne Legacy, The Fall), Nightcrawler also stars Bill Paxton, Rene Russo and Riz Ahmed.
Horns – Daniel Radcliffe like we've never seen him before – delightfully devilish, with horns literally growing from his head – in Alexandre Aja's adaptation of Joe Hill's cult-favorite novel of the same name.
Also in theaters: Before I Go to Sleep; The Book of Life
Nov. 7
Interstellar – The brilliant Christopher Nolan takes on science fiction in this tale of a team of explorers venturing into a wormhole to surpass all previous limitations on space travel and to ultimately save humanity. This followup to Matthew McConaughey's career-changing turns in Dallas Buyers Club and "True Detective" also stars Anne Hathaway, Casey Affleck, Michael Caine and Jessica Chastain.
Rosewater – The most-anticipated directorial debut of the season as far as I'm concerned is Jon Stewart's take on Maziar Bahari's 2011 memoir, Then They Came for Me, which details the journalist's brutal 118-day imprisonment by the Iranian government as he was covering the country's election protests in 2009. It's clear from the trailer that not only does Gael García Bernal deliver a captivating portrayal of Bahari, but Stewart's hiatus from "The Daily Show" last summer definitely paid off in spades.
The Theory of Everything – Eddie Redmayne and Felicity Jones star in the story of how physicist Stephen Hawking and Jane Wilde fell in love right before he was diagnosed with ALS and as his career began to take off.
Also in theaters: Big Hero 6; Jessabelle; Open Windows
Nov. 14
Dumb and Dumber To – When I heard about this sequel, I wondered, "Why? It's been 20 years." Then I watched the original again recently and changed my tune to "Why has it been 20 years?!" Lloyd (Jim Carrey) and Harry (Jeff Daniels) embark on another adventure – again written and directed by the Farrelly brothers – but this time it's to find one of their long-lost children.
Foxcatcher – Bennett Miller (Moneyball, Capote) took home the Best Director Award from Cannes for this dark yet true tale. Channing Tatum stars as Olympic wrestler Mark Schultz whose brother, Dave Schultz (Mark Ruffalo) – also an Olympic champion – was killed by the team's paranoid schizophrenic sponsor John du Pont (Steve Carell).
Also in theaters: Beyond the Lights; Miss Meadows
Nov. 21
The Hunger Games: Mockingjay – Part 1 – It always seems like The Hunger Games' leading trio of Jennifer Lawrence, Josh Hutcherson and Liam Hemsworth have so much fun together on the films' press tours, which is such a striking difference to how somber their characters' lives are on screen. Those who haven't read the book finally get to find out what happened to Katniss and Peeta after breaking out of the dome in Catching Fire. This time, Julianne Moore is added into the mix.
The Imitation Game – Benedict Cumberbatch as Alan Turing cracking the Enigma code during World War II, a score composed by Alexandre Desplat and co-starring Keira Knightley and Matthew Goode – I'm in.
Also in theaters: McFarland
Nov. 26
In theaters: Horrible Bosses 2; The Penguins of Madagascar
Dec. 5
Wild – Jean-Marc Vallée (Dallas Buyers Club, The Young Victoria) directs this Nick Hornby adaptation of Cheryl Strayed's memoir detailing her solo, 1,100-mile hike from the Mojave Desert are of California through Oregon to the border of Washington State. Reese Witherspoon portrays Strayed as her experiences from this journey of self-discovery arrive on the big screen.
Also in theaters: The Pyramid
Dec. 12
Exodus: Gods and Kings – The decision to cast white actors in the lead roles (Christian Bale as Moses, Sigourney Weaver as Tuya, Joel Edgerton as Rhamses) has led to a very public outcry against this film, but man, it's impossible to deny Ridley Scott's ability to create visually engaging epics.
Inherent Vice – This opening weekend, however, my money is going towards a ticket to see the latest from Paul Thomas Anderson. An adaptation of Thomas Pynchon's 2009 novel of the same name, the film stars Joaquin Phoenix as detective Larry "Doc" Sportello who is investigating the disappearance of his ex's current boyfriend in 1970s Los Angeles. Josh Brolin, Reese Witherspoon, Owen Wilson, Benicio Del Toro and Jena Malone also star.
Also in theaters: Demonic
Dec. 17
The Hobbit: The Battle of The Five Armies – As a total Tokien geek, I love The Lord of the Rings film trilogy so much that, although I've seen them all well over 20 times each, anytime I come across one of them playing on TV I have to sit and watch the entire thing. While many were disappointed with the first two adaptations of The Hobbit, I am quite fond of them, and Martin Freeman's portrayal of Bilbo has a lot to do with that fondness. I can't wait to see Peter Jackson's final installment of this series.
Dec. 19
Mr. Turner – Timothy Spall is such a great character actor (Peter Pettigrew in Harry Potter, Winston Churchill in The King's Speech, Beadle Bamford in Sweeney Todd: The Demon Barber of Fleet Street), and his winning the Best Actor award at Cannes speaks for yet another dazzling performance. This time, in the lead role of the brilliant and eccentric British Romantic landscape painter J.M.W. Turner in writer-director Mike Leigh's latest.
Also in theaters: Annie; Night at the Museum: Secret of the Tomb
Video Slider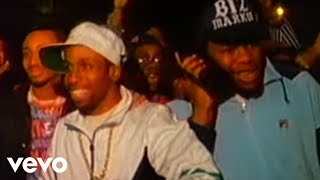 Win Tickets to See I Love The 90's at the Microsoft Theater
I Love The 90's has an upcoming show in L.A. and now is your chance to go at the Microsoft Theater in Los Angeles: Saturday, March 5th. We are giving away tickets to the show. Subscribe to our mailing list!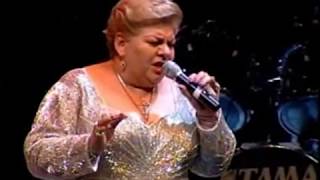 Win Tickets to See Paquita la del Barrio at the Microsoft Theater
Paquita la del Barrio has an upcoming show in L.A. and now is your chance to go at the Microsoft Theater in Los Angeles: Saturday, February 27th. We are giving away tickets to the show. Subscribe to our mailing list!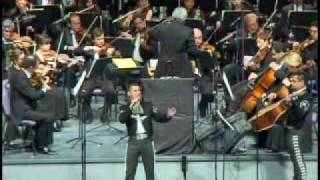 Win Tickets to See Mariachi Vargas De Tecalitlan at the City National Grove of Anaheim
Mariachi Vargas De Tecalitlan has an upcoming show in L.A. and now is your chance to go at the City National Grove of Anaheim in Anaheim: Friday, February 12th. We are giving away tickets to the show. Subscribe to our mailing list!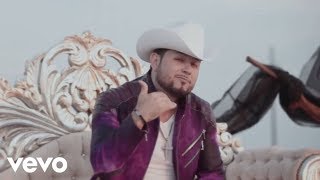 Win Tickets to See Roberto Tapia at the Microsoft Theater
Roberto Tapia has an upcoming show in L.A. and now is your chance to go at the Microsoft Theater in Los Angeles: Saturday, February 6th. We are giving away tickets to the show. Subscribe to our mailing list!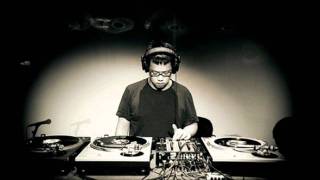 Win Tickets to See Kid Koala at Royce Hall
Kid Koala has an upcoming show in L.A. and now is your chance to go at Royce Hall in Los Angeles: Friday, January 29th. We are giving away tickets to the show.