Niurka Marcos Talks About Joining the Cast of "Rica Famosa Latina"
Cuban-Mexican singer, dancer and actress Niurka Marcos adds her spark to season 3 of "Rica Famosa Latina."
Based on the hit reality TV show series "Real Housewives," Estrella TV has released their own successful show titled "Rica Famosa Latina," an offering that has caused quite the stir amongst its viewers. In its first two seasons, the reality program has featured a group of Latin women living in Los Angeles. However, unlike its American counterpart, this show doesn't showcase C-list celebrity wives, but women who are self-made successes and leaders of business and industry within the Latin community.
Although the show has enjoyed high ratings, public opinion is divided. As the series has progressed, it has veered away from its roots and has become more and more about gossip and more antagonistic amongst the cast.
This third season, though, promises to be more intense and full of surprises, as new cast members from show business – such as Niurka Marcos, Sissi Fleitas, Andrea García and Sandra Vidal – join the series. Without a doubt, Marcus adds a spark that the show has been missing, bringing with her a breath of fresh air.
In an exclusive with Living Out Loud – Los Angeles, Marcos talks about her experiences participating in the show.
"I'm famous and very Latin; it's not planned out, that's just who I am. The important thing is to keep it authentic," she says. "I act out on what I feel, and I don't put on airs for anyone. In our own way, each of us involved feel the same."
When discussing how she came to be on the show, she shares that she never watched previous seasons as to not be influenced.
"Executives from the show sought me out, and it seemed a very alluring adventure. I had never done anything like this before. The prospect of living with six successful, strong, determined women seemed like a challenge that I wanted to overcome."
In past seasons, leaders emerged amongst the cast whose strong personalities tented to dictated the social dynamic of the show, and Marcos discusses how that played out in this latest season.
"This happened to a degree this season, and it's part of what makes it so appealing," she says. "These are people who solve problems, and are strong-minded in their convictions and take action."
"Rica Famosa Latina" has widely been regarded as an example of struggle and success for women.
"In our own way, we're all rich, famous Latinas, I just think not all of us know it, nor know how to seek out and take advantage of opportunities when they present themselves. Life gives us plenty of opportunities to fill it with adventure and ideas; that alone makes us rich. Fame is found not only in the limelight or in front of cameras, fame can be found in your daily life and how you comport yourself and navigate through it. It's important to own your decisions and take charge of your actions."
Season 3 of "Rica Famosa Latina" premieres Sept. 21 at 7 p.m. on Estrella TV. For more information, visit ricafamosalatina.estrellatv.com.
Edison Millan contributed to this story.
Video Slider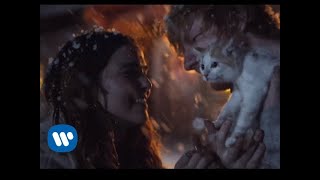 Win Tickets to See Ed Sheeran at the Rose Bowl
Ed Sheeran is back in Los Angeles, and your chance to see him perform is at the Rose Bowl in Pasadena on Saturday, Aug. 18. We are giving away complimentary tickets to the show. For a chance to enter to win, email us at
[email protected]
with "Ed Sheeran" in the subject line and tell us why you would like to go.