Never Lose Track of Your Golf Ball with Tin Cup
Tin Cup allows you to leave your mark on your golf balls.
Do you golf? If so, awesome. If not, why?
Golf is truly one of the sports that allows you to relax and embrace the peace of the world. There's no real time limit, no one is throwing anything at you, and you get to crush the living hell out of a ball that's just sitting there. It's like T-ball for grown-ups.
The thing is, not everyone is so great with what happens after you blast that ball off the tee into the wild blue yonder. And with most balls being white, when you get on the green you can easily lose track of who is doing what.
Enter Tin Cup.
These guys made a very simple and fun product (made out of 100 percent stainless steel) that helps you identify your ball. Sure, you could try drawing something awesome on yours, but we all know that won't happen.
This company creates stencils that allow you to take a variety of options and add them to your ball. You can even custom design one if the mood suits ya.
This is probably one of the best Father's or Mother's Day gifts I've seen in a while. It's simple, easy to use and personal. Oh, it's also pretty cheap. You can check their site, tin-cup.com, for a variety of pricing options and themes. I'm currently rocking the skull and crossbones.
Video Slider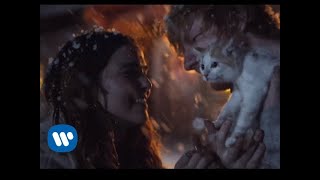 Win Tickets to See Ed Sheeran at the Rose Bowl
Ed Sheeran is back in Los Angeles, and your chance to see him perform is at the Rose Bowl in Pasadena on Saturday, Aug. 18. We are giving away complimentary tickets to the show. For a chance to enter to win, email us at
[email protected]
with "Ed Sheeran" in the subject line and tell us why you would like to go.