Nathan Drake Versus Lara Croft – Who Is the Champion?
Lara Croft of Tomb Raider (Courtesy image)
"http://lol-la.com/wp-content/uploads/2019/04/7.png" alt="disney on ice banner">
"http://lol-la.com/wp-content/uploads/2019/07/JoseLuisRodriguez_728x90.jpg">
http://lol-la.com/wp-content/uploads/2019/07/Yachtley_Crew-728x90.jpg">
"http://lol-la.com/wp-content/uploads/2019/07/HB19_DIGITAL_HERBIEHANCOCK_PROMO_728x90.jpg">
"http://lol-la.com/wp-content/uploads/2019/07/Living-Out-Loud-LA-for-Air-Supply-728x90.jpg">
"http://lol-la.com/wp-content/uploads/2019/05/MTH-190039-Feel-The-Fame-Remarketing-Banner-728X90.jpg">
Nathan Versus Lara – Who Rules?
Nathan Drake and Lara Croft are arguably two of the most iconic video game characters of the modern industry. Nathan Drake, staring in the Uncharted games, has consistently made waves in the third person platforming action genre. Lara Croft has done the same, in the Tomb Raider franchise, but has perhaps not blows fans out of their socks with every game.
So which of these two well known characters can be called the ruler of the console or PC gaming action genre? Some would argue that the Uncharted games have been more consistent in their quality, making Nathan the obvious winner. Others would say, given that Lara Croft has been around for so long, and virtually gave birth to the genre, that she is the undisputed queen.
Let's see if we can decide on a winner.
Genre Creating
When Lara Croft first exploded onto the video game scene, it was an industry changing event. In hindsight, the original Tomb Raider game is anything but impressive. The graphics are awful, controls clunky, and Lara is anything but pleasing to look at. Either way, the game was so popular that many others copied it, giving birth to the third person platforming genre.
But, was Lara really the first? It turns out she wasn't. Tomb Raider was in fact a copy of Prince of Persia 3D, that many tend to overlook. Either way, it was Lara who made the genre big news, and Uncharted can literally thank its creation to Lara Croft.
Genre Sustaining
Lara Croft and the Tomb Raider games have kept going, with new games being put out on a regular basis, and even a pokies NZ title available for play featuring the intrepid bounty hunter. Some have been less than brilliant, according to fans, but the Tomb Raider franchise still exists, and has recently reinvented itself.
Uncharted, on the other hand, has blown off hats with every game in it's franchise. There is not an Uncharted game that has not been heaped with praise, and the most recent Uncharted games have been declared as masterpieces. There may not be as many Uncharted games, and the franchise may not be as old, but Uncharted games are consistently of exceptional quality.
Future Potential
A new Tomb Raider game is just around the corner, and the quality of the most recent games has been outstanding. There is no doubt that Lara Croft will keep having games, well into the future. The franchise has all but secured its future.
Nathan Drake, on the other hand, has largely been retired. The most recent Uncharted game saw the end of Nathan's story, and it has been strongly suggested that he will not be returning in future Uncharted games. The franchise itself, however, will live on with new characters.
So Who Wins?
TI is all but impossible to decide on which of the franchises is better, given that they are strong for different reasons. But games, however, are strongly influenced by another character; Indiana Jones.
In reality both games are heavily influenced by Indiana Jones, making Indy, of course, the real king of the genre.
Video Slider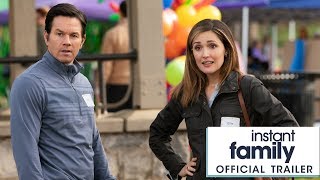 Win a Blu-ray + DVD + Digital Copy of Instant Family
Everyone everywhere can now enjoy Instant Family on Digital and on Blu-ray™ Combo Pack, and DVD on March 5 from Paramount Home Media Distribution. For a chance to enter to win at random, please email us at
[email protected]
with "Instant Family\" in the subject line and let us know why you\'d like to win a copy. This contest ends March 25, 2019.
"http://lol-la.com/wp-content/uploads/2019/07/JoseLuisRodriguez_728x90.jpg">
"http://lol-la.com/wp-content/uploads/2019/04/7.png" alt="disney on ice banner">
"http://lol-la.com/wp-content/uploads/2019/07/HB19_DIGITAL_HERBIEHANCOCK_PROMO_728x90.jpg">
"http://lol-la.com/wp-content/uploads/2019/07/Living-Out-Loud-LA-for-Air-Supply-728x90.jpg">
http://lol-la.com/wp-content/uploads/2019/07/Yachtley_Crew-728x90.jpg">
"http://lol-la.com/wp-content/uploads/2019/05/MTH-190039-Feel-The-Fame-Remarketing-Banner-728X90.jpg">