Must-Shop Sneaker Spots in Los Angeles
Once you see the sneaker selection at the Holy Grail you're sure to make a dent in your bank account.
A visit to these L.A. sneaker stores, which offer pairs that are sure to draw attention to your feet, is mandatory.
Adidas Originals (8009 Melrose Ave.) – This store is conveniently located a few blocks from the most reputable shops known to streetwear followers worldwide. For the Adidas fans, this store is sure to bring joy to your closet, supplying you with classics like the shell-toe Superstars to the latest Jeremy Scotts and exclusive Rick Owens collaborations.
Blends (725 S. Los Angeles St.) – This downtown L.A. location is one of four stores Blends has in California, including the original shop in Costa Mesa, San Diego and Santa Ana. This sneaker shop has built a reputation on their diversity of shoes and clothing brands. They bring not only the newest-released shoes, but also the most exclusive and limited shoes to their customers at retail prices. The variety of shoes they put out for their customers is almost incomparable, considering the fact that they have four establishments almost all filled with different shoes.
The Holy Grail (604 W. Pico Blvd.) – Just a short walk from the house that Kobe built, this store is a few blocks away from the acclaimed Staples Center. Visiting the Holy Grail, you'll find yourself walking into a small, dark boutique containing a couple of sneakers that are sure to make a dent in your bank account. This store does not sell at retail prices because this is a consignment shop – they buy and sell, but no trading.
Flight Club Los Angeles (503 N. Fairfax Ave.) – Also known as FCLA, Flight Club shares the same block as the Hundreds Los Angeles and RVCA. Although the flagship store stands strong in New York, this East Coast company has done more than just build a name for itself here on the West Coast. This store is also a consignment shop that does not sell any shoes at retail price.
RIF LA (334-A E. 2nd St.) – Sitting in the heart of Little Tokyo, RIF LA just happens to be right next door to their other store, RIF DOS. This place is arguably one of the most impressive consignment stores in Los Angeles due to their pricing method and customer approach. RIF LA has established a distinct reputation that has drawn sneakerheads, celebrities and athletes from all over the world to its store that contains some of the most exquisite and exclusive sneakers known to man. This store is also a consignment store, but the extra cash you'll be spending will undoubtedly keep heads turning.
Video Slider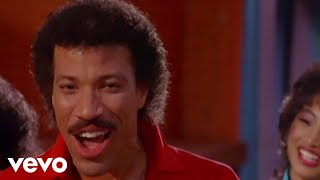 Win Tickets to See Lionel Richie at Hollywood Bowl
Lionel Richie is performing with very special guest Mariah Carey on the All the Hits Tour, and your chance to see them is at the Hollywood Bowl on Monday, July 31.