Music Drives Shayna Leigh to Just Be Herself
Singer-songwriter Shayna Leigh released her debut album, Drive, in July.
"http://lol-la.com/wp-content/uploads/2019/04/7.png" alt="disney on ice banner">
"http://lol-la.com/wp-content/uploads/2019/04/disney-on-ice-banner.jpg" alt="disney on ice banner">
"http://lol-la.com/wp-content/uploads/2019/04/728x90CV2019.jpg">
Rising artist Shayna Leigh is no stranger when it comes to music. Born and raised in Orlando, Shayna originally found her way to music through the dramatic arts. As she worked as a child actor it later led her to musical theater, where she first discovered her love for singing. She later found it to be the most intuitive form of expression she'd ever experienced and was drawn to this art form.
Her continued evolution found her influenced not only by contemporary hitmakers, but also generations of music greatness such as the Beatles, Carole King and Laura Nyro. She later spent years writing, recording and performing, searching for her own musical sound.
Her passion for music has led her to be signed by Universal Music Group. She has recently released her debut album, Drive, on S-Curve Records/UMG. The album includes 10 tracks produced and co-written by multi-Platinum and multi-Grammy Award-winning record producer Michael Mangini (Joss Stone, Diane Birch) and Emmy Award-winning, multi-Platinum songwriter and producer Peter Zizzo (Avril Lavigne, Vanessa Carlton).
In an exclusive interview with Living Out Loud – Los Angeles, Shayna chats about her journey to find her own sound.
She begins by sharing that her love for music started at an early age with her musically talented family.
"My dad has played the guitar his whole life, my grandmother before I was born was a ballerina and my grandfather wrote musicals," she tells. "Nobody but me has decided to pursue it professionally, but it was sort of the undercurrent of what we did and what we still do. I was bottle fed with the Beatles playing in the background, and my mom would make me listen to Carole King and explain what the song said. I think I got a very well-rounded investment from what people can get from music."
When asked about the inspiration behind her sound, Shayna says that being able to listen to a range of diverse artists got her to realize that it's time to find her voice in music.
"I was really inspired late in high school when I started listening to music on my own, and I found Queen and other voices that felt really different than anything I've heard," she explains. "I started to notice more of that coming out into to the world, and it sort of set in motion that there is a place for everyone. I want to be myself because I think what music, art and writing encourages us to do is to be ourselves."
Shayna is having an album release party Sept. 19 at Rockwood Music Hall in New York.
We're thrilled to see great things from Shayna Leigh in the future, and we're hoping that she'll make a visit to the West Coast to show us what she's got.
Drive is currently available. For more information, visit shaynaleigh.com.
Video Slider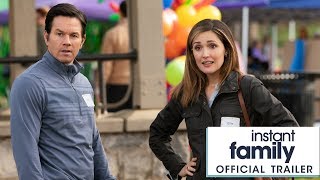 Win a Blu-ray + DVD + Digital Copy of Instant Family
Everyone everywhere can now enjoy Instant Family on Digital and on Blu-ray™ Combo Pack, and DVD on March 5 from Paramount Home Media Distribution. For a chance to enter to win at random, please email us at
[email protected]
with "Instant Family\" in the subject line and let us know why you\'d like to win a copy. This contest ends March 25, 2019.
"http://lol-la.com/wp-content/uploads/2019/04/7.png" alt="disney on ice banner">
"http://lol-la.com/wp-content/uploads/2019/04/disney-on-ice-banner.jpg" alt="disney on ice banner">
"http://lol-la.com/wp-content/uploads/2019/04/728x90CV2019.jpg">