MLS Cup Preview: LA Galaxy Face Red Hot Revs
The Los Angeles Galaxy are once again headed to the MLS Cup final, where they'll face the a familiar foe, the New England Revolution.
The Galaxy and Revs met once this season on July 16, with the Galaxy thrashing New England 5-1 at the StubHub Center. But both sides will agree this game was an outlier due to the fact that both teams had a player sent off. Also, this loss was part of a seven-game losing streak for the Revs, by far their lowest point of the season.
Since then New England have added USMNT World Cup hero Jermaine Jones and an in-form Charlie Davies, who is tied for most goals this postseason with five. Both players—in addition to the MVP-caliber season of midfielder Lee Nguyen—galvanized New England during the last part of the regular season and into the playoffs. The Revs have won twelve of their last fifteen matches and have had no trouble summoning their offensive game during the playoffs.
The Galaxy have not had the types of lows New England has had, but their season has had several hiccups along the way. But no other MLS team has the pedigree and experience that they have, which is what carried them to have the best offense in the league and fall one win shy of the Supporters' Shield.
Aside from their results, their style of play is unlike any ever seen in the MLS. Their signature "tiki-taco" style, a tongue-in-cheek nod to Barcelona's tiki-taka, has made for several impressive team goals and near-goals that are frankly a class above the rest of the league (save perhaps Seattle).
History
This is the Galaxy's ninth appearance in the MLS Cup final–the most of any team in the league's nineteen year history and fourth appearance in six years. They are 4-4 overall, with two of those victories coming on overtime wins against the Revs.
The Revs will be trying to capture their first championship for the fifth time. They lost four MLS Cup finals from 2002-2007, and are tied with D.C. United for second-most MLS Cup final appearances.
Star-Studded Final
The league named their BEST XI squad this week, which highlights the best 11 players in the league at their positions. All three Designated Players—Landon Donovan, Robbie Keane and Omar Gonzalez—were honored for the Galaxy, while Nguyen was selected from the Revolution as a midfielder.
Galaxy Player to Watch: Robbie Keane
The 34-year-old Irishman has been at it all year for the Galaxy. Even when the Galaxy weren't at their best this season, Keane's ability to drop as a playmaker (which was particularly crucial in the absence of Donovan) combined with his killer instinct and calm demeanor in front of the net make him one of the biggest threats in the league. If the Galaxy get into a hole and someone has to dig them out of it late, Keane is going to be that guy eight times out of ten.
Revs Player to Watch: Lee Nguyen
Yes, Davies and Jones have added a new dimension to this team, but there is no doubt that Nguyen is the driving force behind them. Not only has his playmaking ability been highly effective this season, it's also been spectacular to watch. Nguyen and Keane have arguably the best highlight reels–a combination of spectacular goals and passes with incredible forethought–of any players this season.
Revs' Island of Misfit Toys
Unlike the Galaxy's three best players (the aforementioned Donovan, Keane and Gonzalez) who have been sought-after commodities for years, two of the Revs' top three players (the also aforementioned Nguyen and Davies) have risen on a far more humbling trajectory.
After a stellar career at Indiana University, The 28-year-old Nguyen went to Dutch powerhouse PSV Eindhoven and was thought of as the next great American player. That didn't work out, and just two years ago, he was playing in Vietnam before coming to the MLS, only to be waived by the Vancouver Whitecaps. He was picked up by New England two seasons ago and became a breakout star this year, earning a call-up to the USMNT in November.
Davies was in a career-threatening car accident in 2009 while with French Ligue 1 side Sochaux, and just five months ago, he wasn't even starting for New England. This postseason he has been a nightmare to defend.
Different Strokes for Different Folks
Speaking of trajectories, the Galaxy and Revs have also taken different roads this season to get to the final. The Galaxy were the odds-on favorites to raise the cup at the start of the season, with most oddsmakers setting their odds at 9/2. New England, on the other hand, were behind teams such as Toronto FC, Houston Dynamo and San Jose Earthquakes with 20/1 odds.
Trivia
New England head coach Jay Heaps, as well as Galaxy goalkeepers coach Matt Reis, assistant Pat Noonan and defender James Riley all played for the Revs when they lost 1-0 to the Galaxy in 2005. Donovan and striker Alan Gordon played in that game for the Galaxy.
Time & TV
The MLS Cup final is this Sunday, December 7 at noon on ESPN.
Video Slider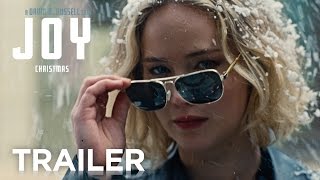 Review: Joy – a Charming, Rags-to-Riches Story
There are certain things that one has come to expect from the films of David O. Russell, the director of The Fighter, Silver Linings Playbook and American Hustle, and these tend to include Jennifer Lawrence, Bradley Cooper, a December release date and a large tally of Oscar nominations, particularly for his actors.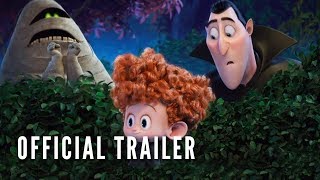 Win a Hotel Transylvania 2 DVD/Blu-ray
Hotel Transylvania 2 is available on Digital HD now and Blu-ray and DVD January 12th! We are giving away Hotel Transylvania 2 DVD/Blu-rays.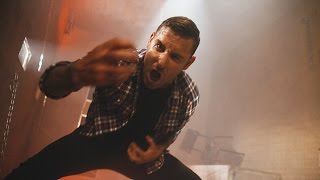 Parkway Drive at The Wiltern
Parkway Drive is back in L.A. and now is your chance to go at The Wiltern in Los Angeles: Saturday, December 5th.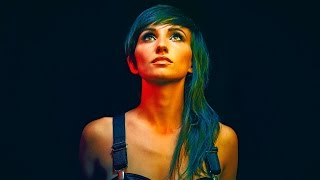 Win Tickets to See Lights and The Mowgli's at The Wiltern
Lights and The Mowgli's are back in L.A. and now is your chance to go at The Wiltern in Los Angeles: Friday, December 11th.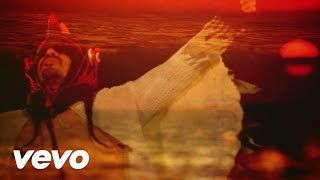 Win Tickets to See Café Tacvba and Zoe at the Hollywood Palladium
Café Tacvba and Zoe are back in SoCal and now is your chance to go at the Hollywood Palladium in Los Angeles: Thursday, November 19th.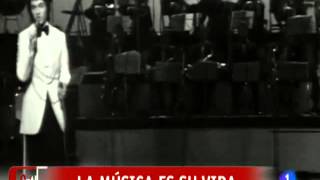 Win Tickets to See Camilo Sesto at The Forum
Camilo Sesto has an upcoming show in L.A. and now is your chance to go at the The Forum in Los Angeles: Friday, November 6th.
Win Tickets to See Gabriel Iglesias at the Microsoft Theater
Gabriel Iglesias has upcoming shows in L.A. and now is your chance to go at the Microsoft Theater in Los Angeles: Saturday and Sunday, December 26th and 27th.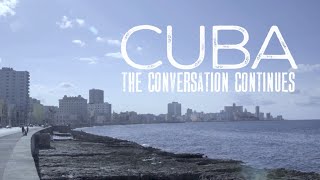 Win Tickets to See Arturo O'Farrill's Afro Latin Jazz Orchestra at Royce Hall
Arturo O'Farrill's Afro Latin Jazz Orchestra has an upcoming show in L.A. and now is your chance to go at Royce Hall in Los Angeles: Saturday, November 7th.
Warning
: file_get_contents(http://vimeo.com/api/v2/video/143924221#at=52.php): failed to open stream: HTTP request failed! HTTP/1.1 429 Too Many Requests in
/home2/loltesti/public_html/wp-content/plugins/gallery-video/Front_end/video_gallery_front_end_view.php
on line
1825
Win Tickets to the L.A. Music Video Festival at The Cinefamily
The L.A. Music Video Festival is back in L.A. and now is your chance to go at The Cinefamily in Los Angeles: November 6th-8th.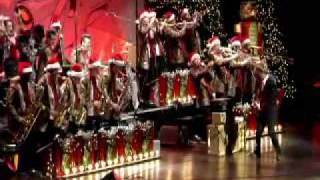 Win Tickets to See The Brian Setzer Orchestra at the Microsoft Theater
The Brian Setzer Orchestra has an upcoming show in L.A. and now is your chance to go for free at the Microsoft Theater in Los Angeles: Friday, December 18th.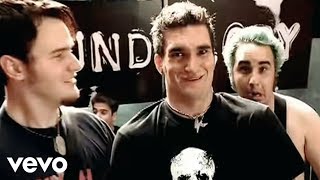 Win Tickets to See New Found Glory and Yellowcard at The Wiltern
Music video by New Found Glory performing My Friends Over You. (C) 2002 Geffen Records