Minibar Launches Today in L.A.
Minibar (www.minibardelivery.com), the New York startup that allows users to easily order wine, spirits and beer for delivery in less than an hour officially expanded its services to Los Angeles today,January 20th. The expansion comes on the heels of the company's completion of a $1.8 million round of financing.
Available on web, iOS, and Android, Minibar offers a better way to shop, connecting users with local vendors based on their address. Consumers can choose from a wide selection of inventory available in their local liquor store, providing easy at home delivery in under an hour. In addition to fast and free delivery, Minibar also offers pairing recommendations, cocktail recipes, tasting notes and a special option allowing users to send gifts. Mixers, bar supplies and other items are also available, making it a one stop destination for all drinking needs.
The expansion to Los Angeles follows the recent appointment of Jason Fiedler as Minibar's Director of Expansion. Previously a key member of the Operations team at Uber, Jason was instrumental in the successful launch of three of Uber's first 100 cities. Prior to Uber, he spent two years investing in growth-stage consumer internet and software businesses at Insight Venture Partners.
"We're thrilled to welcome Jason to the Minibar team," says Lindsey Andrews, co-founder and co-CEO of Minibar. "His extensive experience and passion for the brand will be an integral part of Minibar's growth in the years to come."
In order to adhere to legal age requirements for alcohol purchase, Minibar users need to confirm they are of legal drinking age prior to order. Upon delivery, each vendor is responsible for verifying the customer's I.D., ensuring they are of legal drinking age. Those unable to produce such information will be charged a $20 restocking fee, billed to the card on file.
About Minibar
Minibar is a mobile-first platform providing consumers with on-demand access to wine, liquor, beer, mixers and more. Launched in February 2014, Minibar provides users with an easy and hassle-free way to stock their spirits. Available in New York, Dallas, Los Angeles, San Francisco, Chicago and New Jersey; fast and free delivery.
About the Minibar Team
Minibar co-founders Lindsey Andrews and Lara Crystal have a proven track record in building, scaling, and marketing on-demand consumer products. Lindsey spent her career in consumer products at Fresh Direct and Soap.com; she most recently helped launch Wag.com and built it into a leading pet e-commerce business within two years. Lara was part of the founding team at Rent the Runway, a successful online start-up that in four years raised over $51 million in financing from Kleiner Perkins, Bain Capital, and Highland Capital Partners, among others. Leading marketing and customer service, Lara built and launched the brand and helped it grow to reach an audience of more than 3.5 million users. Lara and Lindsey met at Wharton Business School while pursuing their M.B.A. degrees.
Video Slider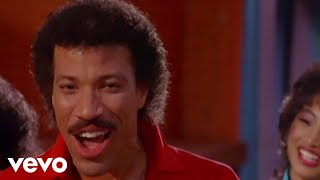 Win Tickets to See Lionel Richie at Hollywood Bowl
Lionel Richie is performing with very special guest Mariah Carey on the All the Hits Tour, and your chance to see them is at the Hollywood Bowl on Monday, July 31.