Mila Kunis Shows Off Her Acting Chops in Paul Haggis' Third Person
Mila Kunis as Julia in Third Person (Maria Marin/Sony Pictures Classics)
Ever since the 1990s, we've seen Mila Kunis portray different roles in television shows and movies. Nothing has been as powerful as her performance as Julia in Paul Haggis' Third Person.
The film depicts the passion, confidence and deception of three different relationships simultaneously taking place in New York, Paris and Rome, and features an all-star cast that includes Liam Neeson, Olivia Wilde, James Franco, Adrien Brody, Kim Basinger, Maria Bello and Moran Atias.
"You have three characters, and you see three actresses playing three characters who are all in one way trying to protect a child," describes Haggis.
Bello acknowledges that Haggis' script, which took him about three years to write, is unique.
"Paul has an extraordinary script," she says. "It's about so many things, but really, in essence, it is about love – romantic love, familial love, mother-son love. What moved me and was the idea of parental love and how that works with all the other relationships in our lives. How, in the end, for me it is the most important love of all, between me and my son."
Haggis wanted to make all of the characters as real and normal as possible.
"It was important to me that they were human," he says. "This [film was] casted really well … the challenge here was that no one tried to be liked. That's the bravery of these actors and actresses."
This is the first time that both Angelenos (Kunis and Haggis) were able to work together on a film. Kunis' Julia is a single mother living in New York, struggling to find an identity and keep a job for more than one week.
"Sometimes being unlikeable makes you likeable, makes you human," reveals Kunis. "I don't think that anybody ever goes into a character saying, 'I can't play a character because they're not likeable.' People are different because of the mistakes they make and how they function after they make those mistakes. That's what makes everybody special."
"My character is incredibly sympathetic and likeable," adds Kunis. "I actually think all of the characters are."
In Third Person, Julia is charged with the attempted murder of her son. There's one scene in specific where the audience sees Kunis deliver an unbelievably dramatic performance: She's in a discussion with her ex-husband, Rick (Franco), who pressures her to confess to the act. Julia confesses, and Rick promptly drags her out of his home while roughly pulling her legs up in the air, throwing her on the floor, reducing her to tears.
Kunis, who has typically played softer characters in the past, enjoyed this intense role. She says it wasn't that difficult for her, since Haggis gave her the liberty of exploring the opportunity.
"It wasn't hard for me to figure out a way to get to a place where I took the character and then just straightened her emotional roller-coaster ride," admits Kunis. "I may not have had a child that I lost, but it doesn't take away from my experiences that I have had in my life that were equivalent to that emotional depth. It was great [that] Paul allowed me to explore it."
It was the director who first attracted her to the film, and it was Haggis who made the experience so fulfilling.
"I loved it. First of all, I wanted to work with Paul, and then reading the script and having it not be a 'girl next door' character was a relief," she says. "You go and do a movie with the director and they make you do a character every which way because they don't trust themselves, they don't trust you and they want to ultimately do what I call 'Frankenstein you' and make a character they feel comfortable with six months later. Paul is the opposite. Paul trusts you, empowers you and gives you this great character to play with. Then you can live it for a little while and have this really great therapy session with this character."
Haggis explains his advantages in working with such a talented group of people, including Kunis.
"The wonderful thing about working with very skilled actors is that you turn the camera on and you watch," says Haggis. "You want really brave actors and actresses, and that's what I have here. That's what I have in the cast. If you aren't brave, you aren't an artist. These are artists."
And, for the record, Third Person has turned out to be a piece of art.
Third Person releases in theaters June 20.
Video Slider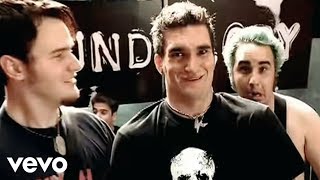 Win Tickets to See New Found Glory and Yellowcard at The Wiltern
Music video by New Found Glory performing My Friends Over You. (C) 2002 Geffen Records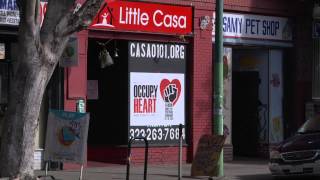 Review: An Essential Documentary for Angelenos, East LA Interchange
Boyle Heights in East Los Angeles is now a predominantly Mexican-American community known for a high crime rate, yet the history of the neighborhood is not a static one. The neighborhood that now boasts a community that is over 90-percent Latino was once one of the most diverse neighborhoods in Los Angeles, with sizable Jewish, Asian and African-American populations before changes in the laws and post-war development caused a shift in the population to what it is today. The documentary East LA Interchange chronicles the history of this neighborhood, telling the stories of those who lived there decades ago as well as those who make up the current community.
Knock Knock Turns Fantasies into Nightmares
Izzo and de Armas recorded a brief video encouraging fans to check out Knock Knock.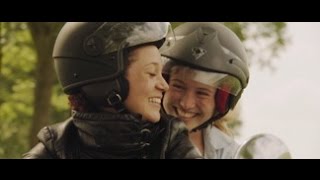 Review: Nuanced Performances Under the Sure Hand of Director Colette Bothof Make Summer Shine
Proposing a riveting context framework of ambiguous spirituality and nascent digitalization, noted Dutch auteur Colette Bothof's second feature, Summer, earmarks charming character dramedy with wide-arching societal screeds that cut to the heart of the contemporary zeitgeist. Despite this lofty thesis, there remains a warm, emotional core to this contained tale of an introverted young girl coming into her own during that most transformative of seasons.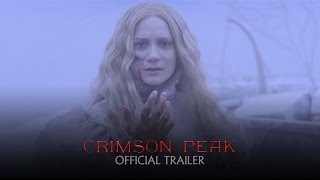 Win Passes to a Screening of Crimson Peak
Crimson Peak stars Mia Wasikowska, Jessica Chastain, Tom Hiddleston, Charlie Hunnam and Jim Beaver and is directed by Guillermo del Toro.