Miguelito Talks Move to LA, Music, New Album and More
Miguelito is an urban music artist of Puerto Rico; he now lives in LA.
"http://lol-la.com/wp-content/uploads/2019/04/disney-on-ice-banner.jpg" alt="disney on ice banner">
"http://lol-la.com/wp-content/uploads/2019/04/7.png" alt="disney on ice banner">
"http://lol-la.com/wp-content/uploads/2019/04/bunbury-banner.jpg" alt="disney on ice banner">
He was born Miguel A. Valenzuela Morales, but is now best known for his stage name of Miguelito. This 15-year-old music sensation recently moved to Los Angeles to continue his music career as a solo artist.
And he's continuing to delight with his fresh material. His latest, "Party Nonstop," has been a favorite since it released in 2013.
In an exclusive interview for Living Out Loud, Miguelito spoke about the song's video, new album, fashion, move to LA and much more.
Living Out Loud: Tell us about the concept of the video for 'Party Nonstop.'
Miguelito: Well, the name of the song is 'Party Nonstop,' and the concept is about throwing a house party. Miguelito sees this cute girl for the first time, and he couldn't get her out of her mind. He then begins to follow her around the party, and pursues her, but she turns him down. But Miguelito is relentless and continues to pursue her. So that's the back-story, and everyone will be dancing, including me. The party is held without permission, and the host's parents have no clue. The video will have a very fun concept.
LOL: What's the concept of the album?
M: The album will be titled Here To Stay. There's no specific concept behind it, since all the songs were put together spontaneously. We use them as I get inspired and there's no specific manner in which that happens. The songs talk about love, but they are mainly for adolescents, and their issues.
LOL: You recently moved out here to Los Angeles. Why the move?
M: It's just something new. I'm starting this new career, a new life, so I thought, 'Why not?' It's a good chance to enter the American market, and while I would have opportunities in Puerto Rico, I'll have a lot more here. I've been very fortunate to have become successful in Puerto Rico, so now it's time to do the same in Los Angeles. Also, the staff is here, and the studio is here.
LOL: What do you like most about Los Angeles?
M: Well first, something I absolutely hate, is the traffic here (laughs). I live in Corona and my parents don't really like busy city life. I can live wherever, but Los Angeles would be perfect because everything happens here. So to get to interviews, etc., I have to be in traffic for an hour and a half. But, I pretty much love everything else. I love the beach, the weather, and the women. Whenever I'm at the beach, it's always full of beautiful women.
LOL: What do you do in your free time? Any hobbies?
M: I like hanging out in my room, watching movies, or learning about what's going on in music. I also like to play PlayStation with my friends in Puerto Rico. If they're logged on we'll play Call of Duty or something. We'll also go out to the movies as a family. I like getting all the family together and do stuff, especially now that we're in this new city.
LOL: What about school?
M: I'm pretty sure I'll be home-schooled. I may be doing well now and I can live off music now, but I don't know about tomorrow. So school is very important.
LOL: What's your stance on fashion?
M: I feel that a lot of your personality is reflected by the way you dress. You can be a great artist, but if you dress too extravagantly, people will begin to question who you really are. But if you dress well, you might give off a better impression. I have my parents, and they give me advice on what to wear. Some artists, older than me, may not have parents but they have their people who make suggestions. But it is important, behind being humble and being talented.
LOL: What role has social media played in your career?
M: Well social media is extremely important to an artist. If you're not available for, or communicate with your fans, they won't follow. Me, as a fan, appreciate being kept in the loop as to where they'll be appearing, or what new projects they are working on. It's a great feeling because you feel connected with the artist. If an artist I like were not to do this, I would feel bad because it would show that they don't really care about me or any of their fans. So that's why I make an effort to connect with my fans. It's because of them that I'm here. If I lose them, how will I carry on?
LOL: What inspires you to be an artist?
M: The art of making music. Sometimes, you have no way of explaining or expressing yourself, not even to your parents, but you always have music. You can express what you're thinking and what you're feeling through song. I'm a person who has a hard time explaining myself, but when I'm in the studio and start writing something, it's really the best way. People might ask how I can write about so much, but it's all personal experiences, and things that have happened since childhood, and things you've learned from other people. An example is the song I wrote about child abuse. At the time, it was a huge issue in Puerto Rico, and that came from the heart. So all these things inspire me to write and be an artist, and bring joy to all my fans.
Video Slider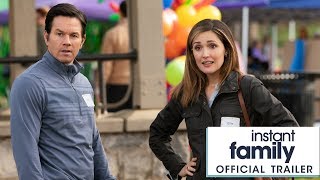 Win a Blu-ray + DVD + Digital Copy of Instant Family
Everyone everywhere can now enjoy Instant Family on Digital and on Blu-ray™ Combo Pack, and DVD on March 5 from Paramount Home Media Distribution. For a chance to enter to win at random, please email us at
[email protected]
with "Instant Family\" in the subject line and let us know why you\'d like to win a copy. This contest ends March 25, 2019.
"http://lol-la.com/wp-content/uploads/2019/04/disney-on-ice-banner.jpg" alt="disney on ice banner">
"http://lol-la.com/wp-content/uploads/2019/04/bunbury-banner.jpg" alt="disney on ice banner">
"http://lol-la.com/wp-content/uploads/2019/04/7.png" alt="disney on ice banner">