MigraineX Keeps Pain At a Distance
MigraineX plugs (Courtesy photo)
After a long day at work and hectic week, there's nothing better than having a weekend to yourself. Unfortunately, those stress-free days can end up being a total pain…and the reason why is shocking.
But fear not, Cirrus Healthcare helps explain what's causing your symptoms and provides a remedy.
Have you ever noticed you feel ill when you're off of work and getting ready for some downtime? It's not just a coincidence or in your head, feeling aches and pains like migraines, nausea, fatigue, etc. is actually known as "leisure sickness."
No really, that's a thing.
What it means is that stress hormones, including adrenaline and cortisol, fall out of balance when a person is relaxed, making it easier for annoyances like migraines and other illnesses to creep in and ruin everything.
Thanks to Cirrus Healthcare, a company that specializes in developing products that reduce ear pressure to treat common conditions, you can alleviate your migraines with "MigraineX."
While MigraineX looks like standard earplugs, it's so much more and retails at only $11.99.
The product controls weather-related migraines before they even start and is consumer proven to reduce the longevity and intensity of them as well.
By slowing the shift of atmospheric changes, the earplugs help reduce discomfort.
Their ceramic inner filter regulates the airflow in and out of the ear canal.
Additionally, they feature four rings to guarantee a comfortable fit and are made of soft/hypoallergenic silicone.
You can actually monitor/receive alerts on your phone ahead of a change in pressure before your next migraine occurs using the free MigraineX Weather App.
If you're in the market for a natural solution for headaches or simply want an alternative to medications give MigraineX a try.
MigraineX can be purchased online at www.migrainex.net and is also available at Target and Amazon.
Video Slider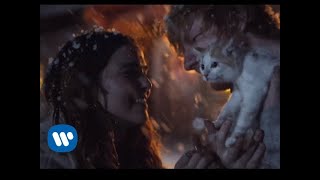 Win Tickets to See Ed Sheeran at the Rose Bowl
Ed Sheeran is back in Los Angeles, and your chance to see him perform is at the Rose Bowl in Pasadena on Saturday, Aug. 18. We are giving away complimentary tickets to the show. For a chance to enter to win, email us at
[email protected]
with "Ed Sheeran" in the subject line and tell us why you would like to go.