Men and Socks: Two Pairs You've Probably Never Seen Before
Reconsider your sock game this summer with some Nike SB Oompa Loompa Dunk socks.
Near the scorching heat of asphalt, buried and concealed far beneath a rugged cotton-twill textile and shielded by leather and rubber for nearly 10-months out of the year lay your socks. Yes, socks.
Thankfully it is now officially summer, and there is no better time to show off those socks that you special ordered from half way around the world, spent countless dollars on and that, at the end of the day, are priceless. You see, socks are essential in the summer: They help you help your feet stay dry and comfortable in this heat, and they also help the inside of your shoes (and your feet) stay clean.
Socks today play an essential role in men's fashion adding an accent to their outfits. These things on your feet that nobody used to care about have completely transformed from the basic grey-toed white sock to the 1991 Fab Five team wearing black socks on the basketball court. Today, socks are equally as important as the shirt you're wearing – choose the wrong socks, and ruin your outfit.
I've done some research and found my two favorite socks to date. No, they aren't Nike Elites and they aren't HUF's Plantlife socks, but yes, I hope you go get your own.
I'm sure you've seen everyone wearing Nike Elite basketball socks in every possible color known to man, but what you probably haven't seen are Nike SB's Dunk Socks. This is probably because 1) they're pretty hard to come across, and 2) these are all ankle socks – which, unless you walk around barefoot, aren't visible to the naked eye. Well, it's summer, remember? That makes it OK for you to walk around in sandals and show off your cool ankle socks, which would otherwise be invisible.
The cool thing about Dunk socks is that they have Nike SB's most desired Quickstrike sneaker designs printed on them. That's right, it's a shoe beneath a shoe (mind blowing, I know). From the "Oompa-loompa" sneaker to the Cali Dunk sneakers, these socks were made specifically for sneakerheads or those who just weren't able to get their hands on these precious shoes.
ICNY is a clothing company based of out Brooklyn, N.Y. that has by far the coolest socks in the history of socks. They don't have crazy patterns or a huge variety of styles, these are simple socks that are ultimately designed to draw attention to the kicks.
They put together a line of socks in two styles (polka dots or gradient lines) in your choice of six colors – black, heather, navy, neon green, red and yellow. ICNY has turned your basic black sock into a nighttime abstraction, adding 3M reflective patterns onto these 3/4-ankle or half-calf socks making you stand out on your night run or your night out.
Video Slider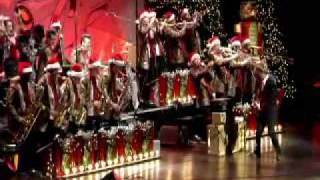 Win Tickets to See The Brian Setzer Orchestra at the Microsoft Theater
The Brian Setzer Orchestra has an upcoming show in L.A. and now is your chance to go for free at the Microsoft Theater in Los Angeles: Friday, December 18th.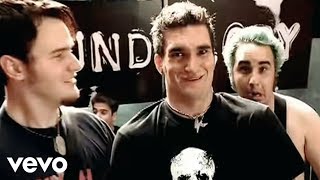 Win Tickets to See New Found Glory and Yellowcard at The Wiltern
Music video by New Found Glory performing My Friends Over You. (C) 2002 Geffen Records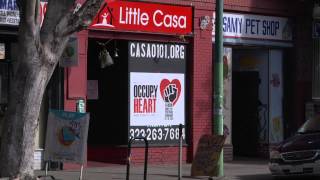 Review: An Essential Documentary for Angelenos, East LA Interchange
Boyle Heights in East Los Angeles is now a predominantly Mexican-American community known for a high crime rate, yet the history of the neighborhood is not a static one. The neighborhood that now boasts a community that is over 90-percent Latino was once one of the most diverse neighborhoods in Los Angeles, with sizable Jewish, Asian and African-American populations before changes in the laws and post-war development caused a shift in the population to what it is today. The documentary East LA Interchange chronicles the history of this neighborhood, telling the stories of those who lived there decades ago as well as those who make up the current community.
Knock Knock Turns Fantasies into Nightmares
Izzo and de Armas recorded a brief video encouraging fans to check out Knock Knock.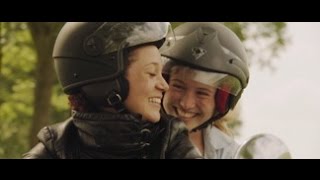 Review: Nuanced Performances Under the Sure Hand of Director Colette Bothof Make Summer Shine
Proposing a riveting context framework of ambiguous spirituality and nascent digitalization, noted Dutch auteur Colette Bothof's second feature, Summer, earmarks charming character dramedy with wide-arching societal screeds that cut to the heart of the contemporary zeitgeist. Despite this lofty thesis, there remains a warm, emotional core to this contained tale of an introverted young girl coming into her own during that most transformative of seasons.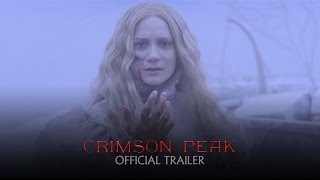 Win Passes to a Screening of Crimson Peak
Crimson Peak stars Mia Wasikowska, Jessica Chastain, Tom Hiddleston, Charlie Hunnam and Jim Beaver and is directed by Guillermo del Toro.