Meet Robbie Davis, Personal Trainer for Blake Griffin and DeAndre Jordan
Former Clippers athletic trainer Robbie Davis founded Gameshape in 2003.
The NBA is filled with people that work hard to make the game possible. Aside from the players and coaches you love (or love to hate) on TV, there are countless of people who work behind the scenes in the same way the crew of a large Broadway production or movie work to provide top-notch entertainment.
In the NBA, when the stakes are at their highest, no one is more important to ensure all the talent stays intact and ready to compete than an athletic trainer. Unless you're a season ticket holder of a team or watch every game religiously, chances are you've seen many athletic trainers at work without knowing it.
For Robbie Davis, the personal trainer of Los Angeles Clippers superstar Blake Griffin and his teammate DeAndre Jordan, as well as several other athletes, recognition isn't why he first went into athletic training. Davis, who was the Clippers' athletic trainer from 1996 until he left in 2003 to found Gameshape, a company that specializes in training professional athletes, speaks with Living Out Loud – Los Angeles to provide insight into the life of an in-demand athletic trainer.
Living Out Loud – Los Angeles: How did you first get involved with fitness in general?
Robbie Davis: I was always an active kid. I grew up with an interest in the human body. I went to USC as a physiology major and interned with the Los Angeles Clippers as an athletic trainer before being hired by the team in 1996.
LOL-LA: What about professional training?
RD: I was lucky enough to be given a chance at the highest level right out of school. The Clippers' coaches and medical staff liked what I did and my work ethic. I put my time in as an intern, but I was given a great opportunity early and made the best of it.
LOL-LA: Describe a week in the life of Robbie Davis.
RD: It really depends on the season. During the summer, or the NBA off-season, I have 20-30 NBA players who are in L.A. training with me at any given time. I'll also get a few athletes from other sports who trickle in – professional snow boarders, surfers, tennis players and hockey players. I don't take more than 10 clients a day, starting around 6 a.m. and finishing around 3 p.m. During the season, I work full time with Blake Griffin of the Los Angeles Clippers so I'm with him every day and travel on longer team road trips. I also work with his teammate, DeAndre Jordan, on a regular basis and will see other athletes occasionally, time permitting.
LOL-LA: What inspires you to do what you do?
RD: Honestly, I just love the hands-on aspect. I love that I'm in the trenches working with them and seeing results. I love seeing them improve and seeing them blossom in their sport, both mentally and physically.
LOL-LA: You've trained several pro athletes, including Griffin. Is it difficult at all for you to get them to go through workouts at a level of 100-percent physically at all times?
RD: For the most part, the athletes that come to me want to work. They come on their own dime and on their own time. Obviously everybody has down days, but that's the nature of the work. We push through those and look at the bigger picture.
LOL-LA: Has anyone at any time given you a hard time while training?
RD: When I worked for the team, yes. You always had a few guys that didn't want to put the work in. Ever since I started Gameshape and doing private training, I don't have that hurdle. They want to work, or I don't take them in.
LOL-LA: How important is the diet, which goes along with the training?
RD: It really depends on the athlete. I'd say it's about 65/35 work to diet as far as importance during their prime. But you have to remember, these are world-class athletes. They're gifted. Some can get away with more than others. The general population isn't usually this lucky. I'd say it's 50/50 there, and your diet becomes more and more crucial as you age, for all of us.
LOL-LA: How do you help pros prevent injuries?
RD: I believe that part of your skill set as an athlete is staying on the court or field, etc. It doesn't matter how athletic you are or how skilled you are if you're on the bench or in the training room. During the off season we start by correcting any movement dysfunction the athlete may have and making sure we have a strong base, so to speak. We then progress into the performance training phases. During the season it's all about trying to maintain the gains we made during the off season and focusing on prevention. In general, game days we do what I call "game day prep." We do a set of player-specific exercises to help prevent injury and also get them activated and ready to perform.
LOL-LA: What about successful and rapid post-injury (if it has occurred) recoveries?
RD: The hope is that by practicing a solid injury prevention program and paying attention to our post training/competition recovery, we won't have to cross that bridge. All of my athletes use the Hyperice Vyper [foam roller with vibration therapy] and Hyperice cold compression devices to help recover as quickly as possible. When we do have to deal with an injury, the general rule is RICE: rest, ice, compression and elevation. Again, we use Hyperice products to achieve this.
LOL-LA: How tough is it to become a professional trainer?
RD: Athletic trainers in general are extremely important. Not only are they employed by sports teams at every level, but hospitals, PT clinics and a host of other places use them as well. I know ATC's that work in circuses, NASCAR, wrestling and even at concerts to make sure the artists are taken care of if need be. Becoming certified has become more difficult over time. For most legitimate credentials, you need a degree in the field and to pass a written and practical exam.
LOL-LA: Do you have any advice for youngsters who might want to follow in your footsteps?
RD: Put the work in, and follow your dreams. Don't be afraid to work for free. Intern. Get experience. Finally, realize that training professional athletes is just one place you can be successful in the field. There are many interesting and important places where you can put your skills to good use.
For more information, visit gameshapeinc.com.
Video Slider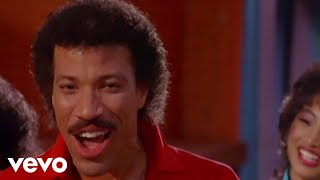 Win Tickets to See Lionel Richie at Hollywood Bowl
Lionel Richie is performing with very special guest Mariah Carey on the All the Hits Tour, and your chance to see them is at the Hollywood Bowl on Monday, July 31.