Mariachi USA Celebrates its 30th Year at the Hollywood Bowl
Mariachi USA celebrates its 30 years on Saturday, June 22, 2019, at the Hollywood Bowl. (Courtesy photo)
"http://lol-la.com/wp-content/uploads/2019/07/JoseLuisRodriguez_728x90.jpg">
"http://lol-la.com/wp-content/uploads/2019/04/7.png" alt="disney on ice banner">
"http://lol-la.com/wp-content/uploads/2019/05/MTH-190039-Feel-The-Fame-Remarketing-Banner-728X90.jpg">
"http://lol-la.com/wp-content/uploads/2019/07/Living-Out-Loud-LA-for-Air-Supply-728x90.jpg">
"http://lol-la.com/wp-content/uploads/2019/07/HB19_DIGITAL_HERBIEHANCOCK_PROMO_728x90.jpg">
This past weekend on Saturday, June 22, 2019, the Hollywood Bowl played host to the 30th annual Mariachi USA (which started in 1990) music festival.
Renowned as "the premier mariachi festival in the world," Mariachi USA (behind the stellar production of Rodri Rodriguez) delighted concertgoers with hours of brilliant music and Ballet Folklorico.
There were countless things to love about it, but here are our top five reasons we loved Mariachi USA at the Hollywood Bowl.
Passing of the Mariachi Torch
For 30 years, this festival has served as more than just entertainment or a fun night out on the town. This festival has continued the storied lineage of one of Mexico's most beloved cultural exports. In a city with so many cultural ties to Mexico, Mariachi USA has been instrumental in keeping that cultural tradition alive.
It's a Mexican Party!
Los Angeles is arguably the most Mexican city in all of the United States. There is a long, rich history here of Mexican culture that manifests itself in the language, the food, the murals and in the music you hear driving down iconic places, such as Whittier Boulevard in East Los Angeles and Mariachi Plaza in Boyle Heights. This sold-out concert was not only a rich cultural experience, but it was also an all-out Mexican party.
The Wonderful Lineup
Every year, some of the best and most renowned mariachi groups gather at the Hollywood Bowl for this grand event. Hosted by Rodri Rodriguez, this year's concert featured Mariachi Cobre (known for playing the music of Disney's "Coco"), Mariachi Nuevo Tecatitlan, Mariachi Campanas de America, Mariachi Los Reyes and Mariachi Femenil Nuevo Tecatitlan, an all-female mariachi group. In addition, the Mi Tierra Ballet Folklorico traditional dance group brought another wonderful element to the evening.
Ballet Folklorico
Music and dance are equally important parts of Mexican folklore. Of all the dances in Mexican music, the most renowned and traditional is Ballet Folklorico, a choreographed form of dance that emphasizes local folk culture with ballet characteristics. This year, the Mi Tierra Ballet Folklorico dance group returned to the Hollywood Bowl to add a colorful touch to create a magical night.
Summer Nights at the Hollywood Bowl
One of the best things about summer in Los Angeles is spending a summer night watching a concert under the stars at the Hollywood Bowl. There is something quintessentially "L.A." about this unique experience. With this past weekend being the first official weekend of summer, Mariachi USA was arguably the best way to kick off a spectacular summer at the historic Hollywood Bowl.
Video Slider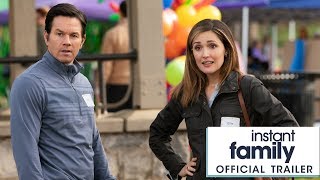 Win a Blu-ray + DVD + Digital Copy of Instant Family
Everyone everywhere can now enjoy Instant Family on Digital and on Blu-ray™ Combo Pack, and DVD on March 5 from Paramount Home Media Distribution. For a chance to enter to win at random, please email us at
[email protected]
with "Instant Family\" in the subject line and let us know why you\'d like to win a copy. This contest ends March 25, 2019.
"http://lol-la.com/wp-content/uploads/2019/05/MTH-190039-Feel-The-Fame-Remarketing-Banner-728X90.jpg">
"http://lol-la.com/wp-content/uploads/2019/07/JoseLuisRodriguez_728x90.jpg">
"http://lol-la.com/wp-content/uploads/2019/07/Living-Out-Loud-LA-for-Air-Supply-728x90.jpg">
"http://lol-la.com/wp-content/uploads/2019/07/HB19_DIGITAL_HERBIEHANCOCK_PROMO_728x90.jpg">
"http://lol-la.com/wp-content/uploads/2019/04/7.png" alt="disney on ice banner">