Making a Move to a New Area
Making a move to a new area
"http://lol-la.com/wp-content/uploads/2019/04/728.jpg">
"http://lol-la.com/wp-content/uploads/2019/04/Mermaid-Marquee-728x90.jpg">
"http://lol-la.com/wp-content/uploads/2019/04/7.png" alt="disney on ice banner">
"http://lol-la.com/wp-content/uploads/2019/04/disney-on-ice-banner.jpg" alt="disney on ice banner">
"http://lol-la.com/wp-content/uploads/2019/04/728.jpg">
Moving is always a daunting prospect because there is so much that has to be done. However, when you are moving to a completely new area, it can be even more challenging, particularly if you know nothing about the area. This is why you should take time to find out about the suitability of not just the property you are buying or renting but also the suitability of the area.
Learning about the new area you are considering moving to is not as difficult as you might think. You will find plenty of information online that is very easy to access, ranging from criminal records online to address searches to learn more about the local area and your potential neighbors. By doing some thorough research beforehand, you can avoid many of the problems associated with moving to a new area.
Some Factors to Look At
There are various factors you need to look at in order to ensure you move to a suitable area. There may be all sorts of reasons you are considering moving, such as the area being cheaper or because of more job opportunities. Well, before you make up your mind, take some time to look at some of the key points that are outlined in this article. This will make it easier for you to make an informed choice in regards to whether the area is right for you.
One of the things you need to look into is what the crime rate is like in the area. The last thing you want is to end up buying or renting a home in a high-crime area, particularly if you have kids living with you. So, take some time to learn more about the area and its crime rate, and find out whether it is the sort of place you would feel safe and secure living in.
Another thing you should check is what the facilities and amenities are like in the area. It is important to ensure you have what you need within relatively easy reach. You should think about what the most important facilities are for you and then check their proximity from the property you are considering. If you have children, schools and colleges may be the most vital consideration. If there are elderly people, you may want nearby medical facilities. Other facilities and amenities including dental services, local employers, and shopping facilities.
Make Sure You Can Get Around with Ease
One other thing that may be important to you depending on your circumstances is transportation. It is well worth checking out what public transport is like in the area as well as major road and highway access. If you travel to work or anywhere else by road, this is something that will prove valuable to you. So, make sure you take the time to look into this.
With these helpful tips, you can help to ensure you choose the ideal area for your new home.
Video Slider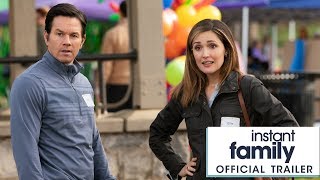 Win a Blu-ray + DVD + Digital Copy of Instant Family
Everyone everywhere can now enjoy Instant Family on Digital and on Blu-ray™ Combo Pack, and DVD on March 5 from Paramount Home Media Distribution. For a chance to enter to win at random, please email us at
[email protected]
with "Instant Family\" in the subject line and let us know why you\'d like to win a copy. This contest ends March 25, 2019.
"http://lol-la.com/wp-content/uploads/2019/04/disney-on-ice-banner.jpg" alt="disney on ice banner">
"http://lol-la.com/wp-content/uploads/2019/04/728.jpg">
"http://lol-la.com/wp-content/uploads/2019/04/728.jpg">
"http://lol-la.com/wp-content/uploads/2019/04/Mermaid-Marquee-728x90.jpg">
"http://lol-la.com/wp-content/uploads/2019/04/7.png" alt="disney on ice banner">